Nina Stössinger and Andrea Leksen
In their conversation, Nina Stössinger (Frere-Jones Type) and Andrea Leksen (Leksen Design) connect over their teaching experiences, how digging through fonts by other designers taught them even more about type design, and how custom font work offers a different perspective than retail design.
Nina Stössinger of foundry partner Frere-Jones Type speaks with type designer Andrea Leksen about their routes into type design, how the type community keeps things fresh, and why it's good to work on both commissioned client designs and retail fonts.
I always feel awkward about being a "Swiss" type designer, because we're so over-represented. Swiss design has had such an outsized impact, especially in education… especially in the US, which I didn't know before I came here. I hope that I can inspire people who are not Swiss, or not white, or not American, to get into this. The more voices we have, the better.
—Nina Stössinger on her goal in the type community.
I've been working on some Microsoft fonts for the past six months… looking at hundreds of existing fonts and critiquing them. The ones that pass, I've been adding characters and making fixes. It's always interesting to crack someone else's font open and see how they work.
—Andrea Leksen on how her work for Microsoft taught her even more about type design.
In terms of process, you have all these conceptual ideas and thoughts about how you're going to solve something, and that doesn't really get recorded. What gets recorded is how that breaks down into the actual shapes. When you come back later, you have to reconstruct what that idea was.
—Nina Stössinger on how typefaces change from conception to release.
The more you learn the more you realize you don't know, so I keep feeling more and more junior. But I am gaining some knowledge!
—Andrea Leksen on her growth as a type designer.
See Frere-Jones Type.
Visit Leksen Design.
Filmed at The Cooper Union during Typographics 2022.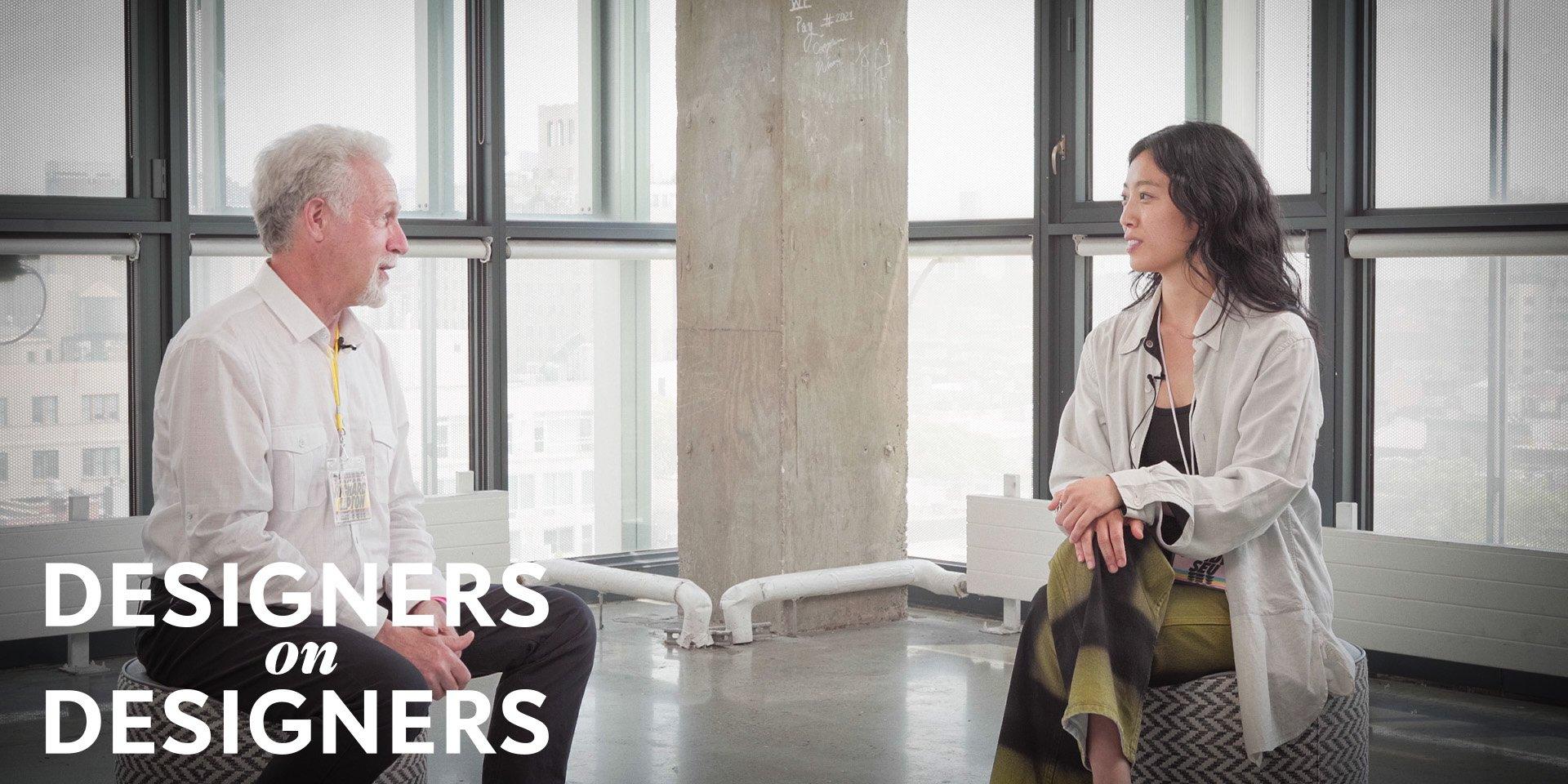 September 14, 2022 · Video
In their conversation, Richard Lipton (Lipton Letter Design) and Mindy Seu (Cyberfeminism Index) connect over their collaborative approaches to teaching, Seu's appreciation for low-fidelity designs, and how Lipton's unofficial sign-painting apprenticeship imbues his type designs with warmth.
Designers on Designers
Get a window into the personalities and processes behind some of the typefaces and designs you love. Subscribe to the TN YouTube channel see each new video.
Subscribe on YouTube
Frere-Jones Type is an independent type design studio in New York City, creating original typefaces for retail licensing and custom clients.
Learn more