Mark Simonson and Anthony Bryant
In their conversation, Mark Simonson (Mark Simonson Studio) and Anthony Bryant (Nike,
Justsmile Magazine
) connect over their uncommon routes to design, a mutual appreciation for the nuance and spontaneity of hand-made designs, and how patience and open-mindedness played a role in both their careers.
"When I tried to submit a typeface to ITC in the late 70s, it was rejected. Then the Mac came out in '84, I got one and pretty soon after got Fontographer. And I started making PostScript fonts, and eventually started selling them in the 90s. I didn't really start making money until the 2000s when they started being sold on the web. Then I was full time by 2005. So, it took about 30 years, but so it wasn't a very direct path."
—Mark Simonson on his circuitous path to type design.
"There's always those subtle details that you don't have when you're designing type digitally. And in a lot of my personal work, I like to create 'type' by hand. I had a project where I was collaging images and creating 'type' from that, and there are so many pleasant surprises and nuances that you can have in your work if you're doing it by hand."
—Anthony Bryant on his preference for analog methods of design.
"It's tricky, because once you make [an idea] into a font, it loses a lot of that spontaneity. You sort of know that going into it. There are ways around that, but it's still going to go on a perfectly straight line unless you do something clever."
—Mark Simonson on translating hand-lettering inspiration into type designs.
"The first one that comes to mind is getting junk mail with my handwriting font. Where it looks like it was handwritten and addressed to me. It's like: You think you're fooling me? That's my handwriting!"
—Mark Simonson on the most surprising place he's seen his typefaces used.
"The first magazine that I worked on is Justsmile, which is an independent publication that champions black and POC creatives. I jumped into it not knowing how to design a magazine, and I worked with some really talented designers who are much better at organization and structure. I'm the type of designer that likes to come in and mess things up."
—Anthony Bryant on his first professional experience in editorial design.
See Mark Simonson Studio.
Visit Anthony Bryant.
Filmed at The Cooper Union during Typographics 2022.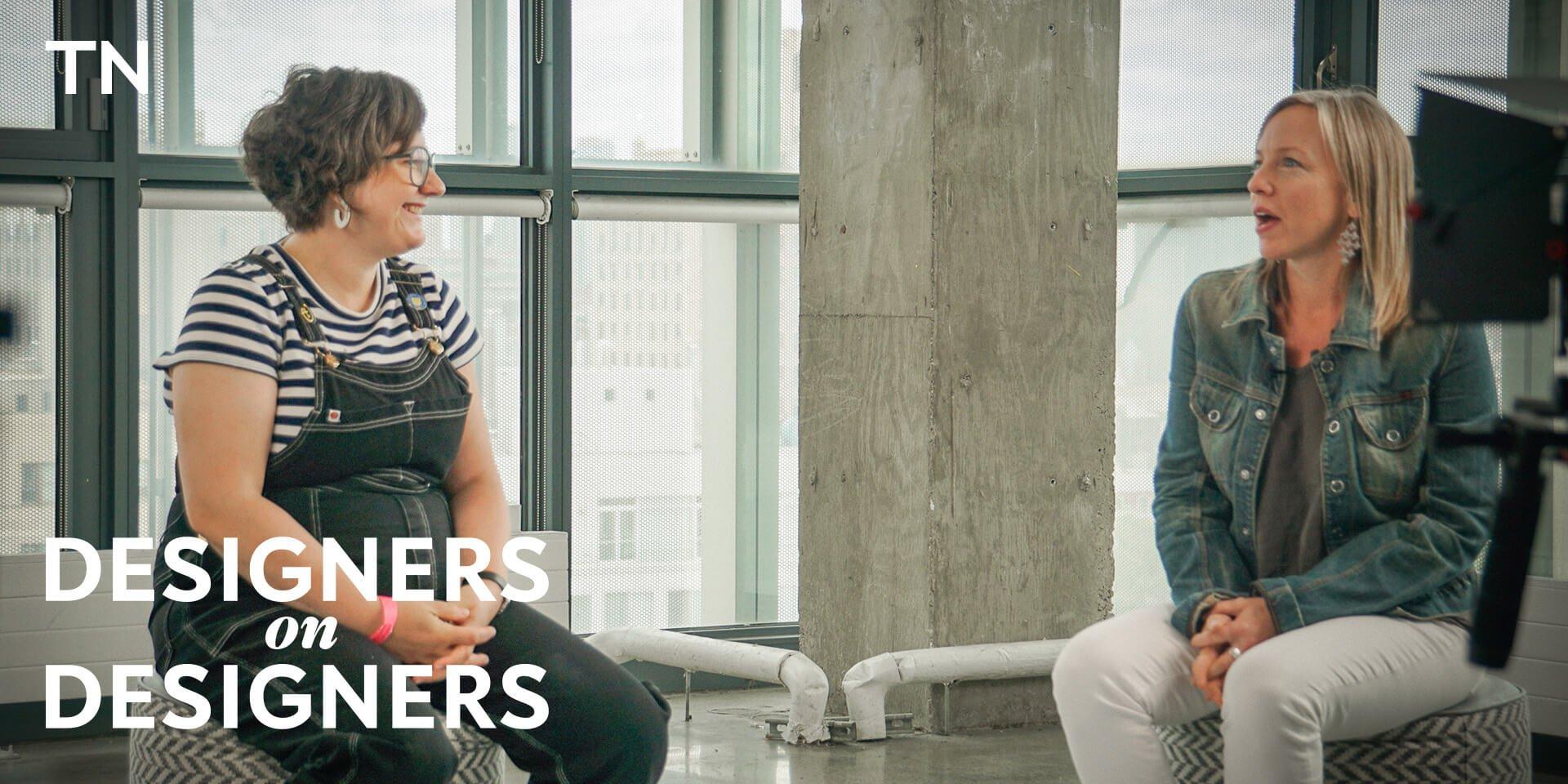 January 17, 2023 · Video
In their conversation, Nina Stössinger (Frere-Jones Type) and Andrea Leksen (Leksen Design) connect over their teaching experiences, how digging through fonts by other designers taught them even more about type design, and how custom font work offers a different perspective than retail design.
Designers on Designers
Get a window into the personalities and processes behind some of the typefaces and designs you love. Subscribe to the TN YouTube channel see each new video.
Subscribe on YouTube
Mark Simonson has been thinking about and drawing letters for as long as he can remember. One thing led to another, and he's been making fonts full-time since 2005.
Learn more