Type Network's First Festival of Type
We celebrated the holidays with a festive gallery of banners showcasing all of our foundry partners.
Editor's note: As 2016 drew to a close, the Type Network crew considered slowing down and spending time away from type specimens and electronic devices. Inevitably, extreme type geekery overcame any desire to go skiing, and we set off on a two-week-long typographic adventure instead. Type Network team member Marina Chaccur describes the inspiration and process behind our latest collaboration.
At Type Network, our first year-end as a team began innocently enough, but then we went wild. We created a
#FestivalofType
for everyone: for ourselves, as we had tons of fun in the process; for our partners, whom we honored with dedicated "special edition" banners showcasing some of their faces; and for you! Yes, we did this for all of you type lovers out there. It all started during the production of our
December 2016
newsletter
. While preparing the visual for
CabargaType
's
Saber
, its ornate letterforms reminded me of decorations. I decided to "hang" the flourished capitals from lines, like ornaments on a Christmas tree. We liked the Saber visual so much that we decided to adapt it for use as a banner on the Type Network site. With the holidays approaching, this naturally evolved into an insane last-minute project. We came up with the idea of creating daily homepage banners—one for each of our foundry partners—that would celebrate something special about this time of year. Claire Lindsey and I would generate the visuals; Tamye Riggs would provide the copy (see captions below each completed banner). After all, the first one had already been posted, so we figured that, in a few days, we would only need to come up with twelve more…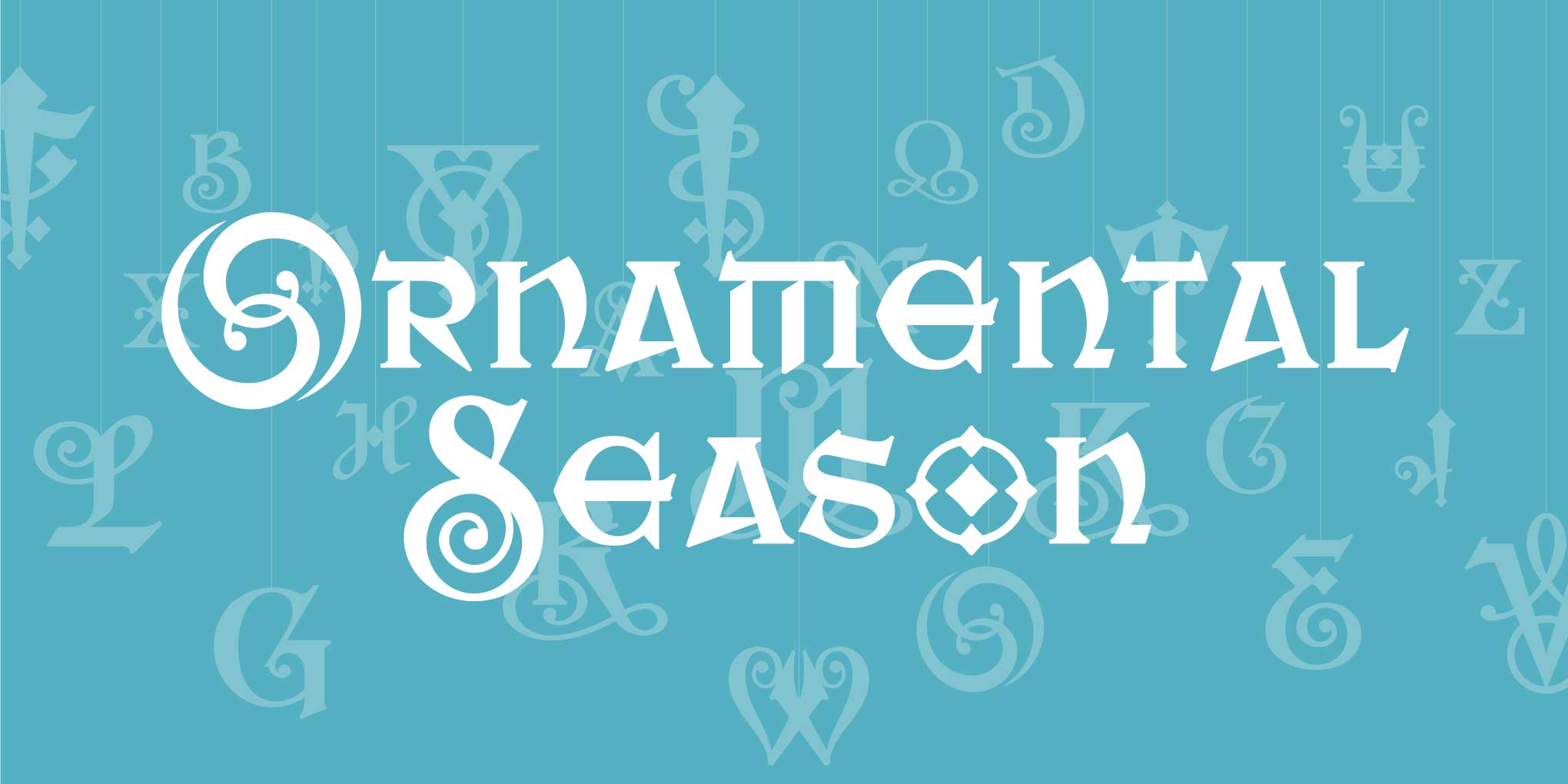 From that first banner onward, we decided to keep things simple. Each design would consist of an ornamental background exploring typeface "extras" and a brief message on top. This system would allow us to create a cohesive series and help us generate the banners quickly and efficiently. Designing the
Kontour
piece was relatively easy, since
Kopious Extras
offered all of the complementary shapes we needed. For the text, we mixed
Odile
and
Axia Stencil
.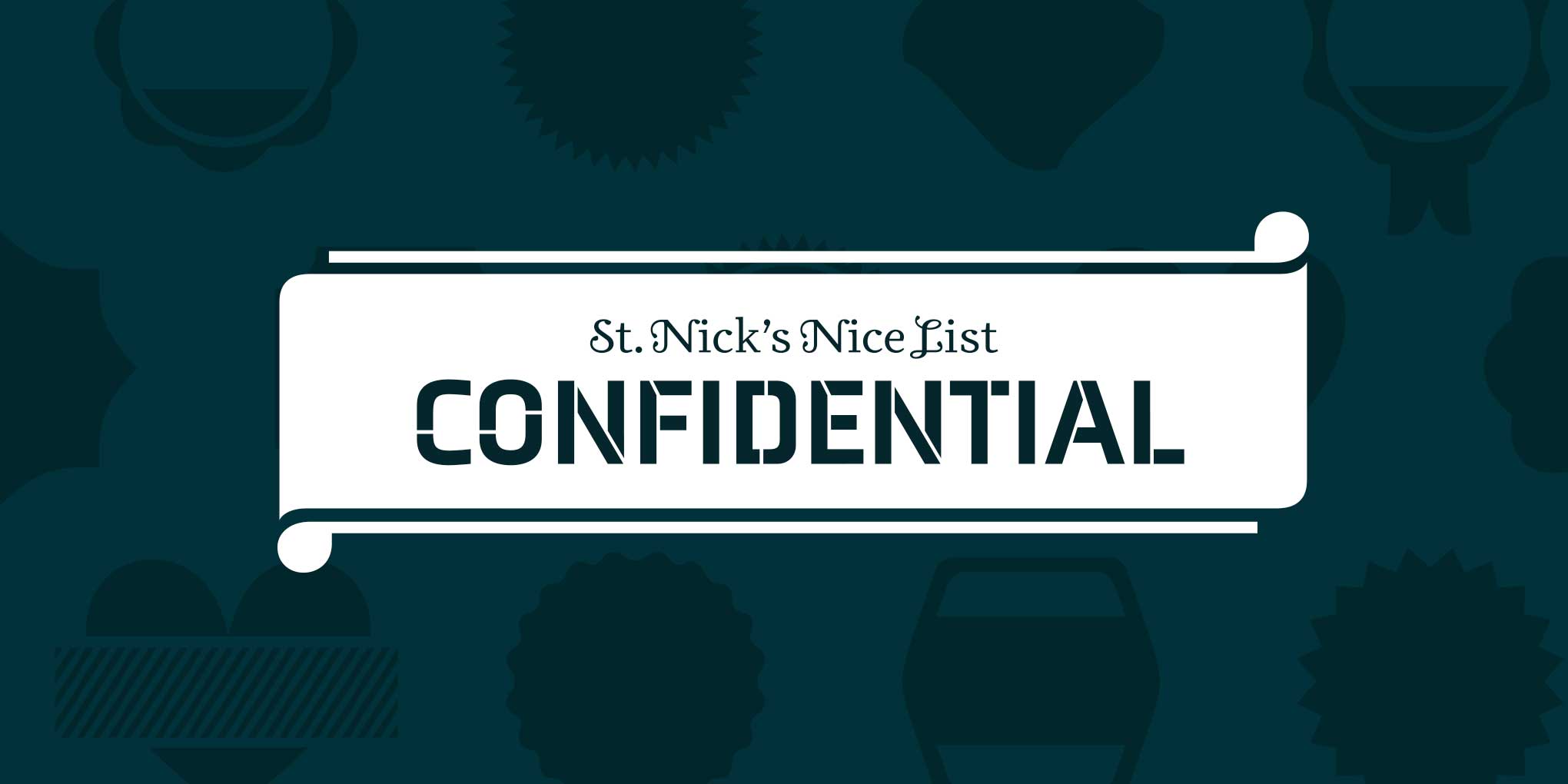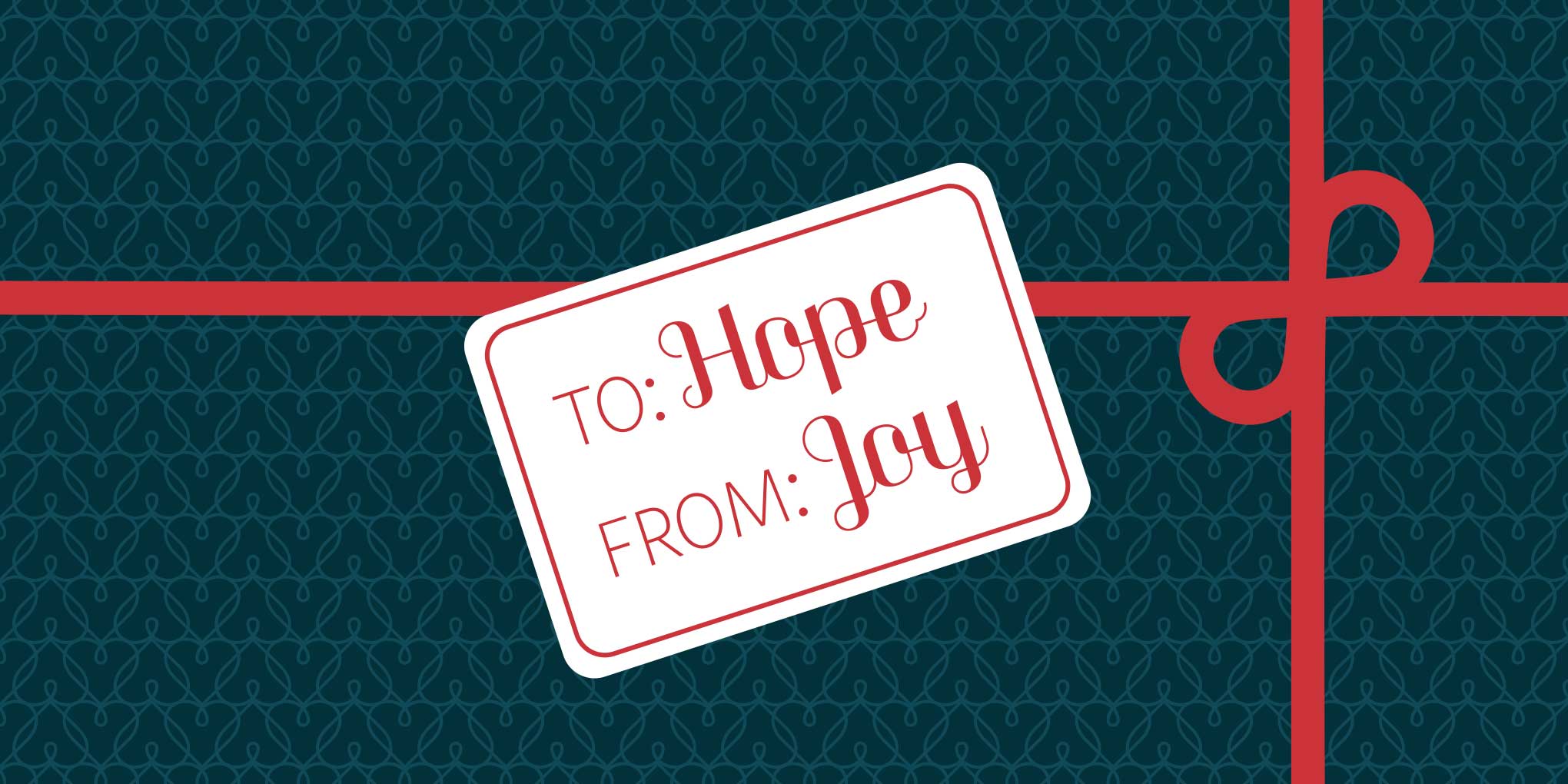 At this point, we couldn't stop. We experimented with character shapes, constructing intricate figures and motifs. This is how we discovered that
Type-Ø-Tones
's
Guapa
was perfect for gift wrapping! Repeating, rotating, and overlapping Guapa's heart glyph generated many different lovely patterns, and the lesser than/greater than signs combined to form a simple bow. We set the type in the tag in
Multi
and
Magasin
.

The inspiration for
Lipton Letter Design
's banner came from
Nutcracker
. Because Richard Lipton's designs can easily be combined in an elegant way, we didn't think twice about throwing
Sloop Script
and
Meno
into the mix to simulate a theater ticket.
Ecru
provided just the right shape element for building a "nutty" background.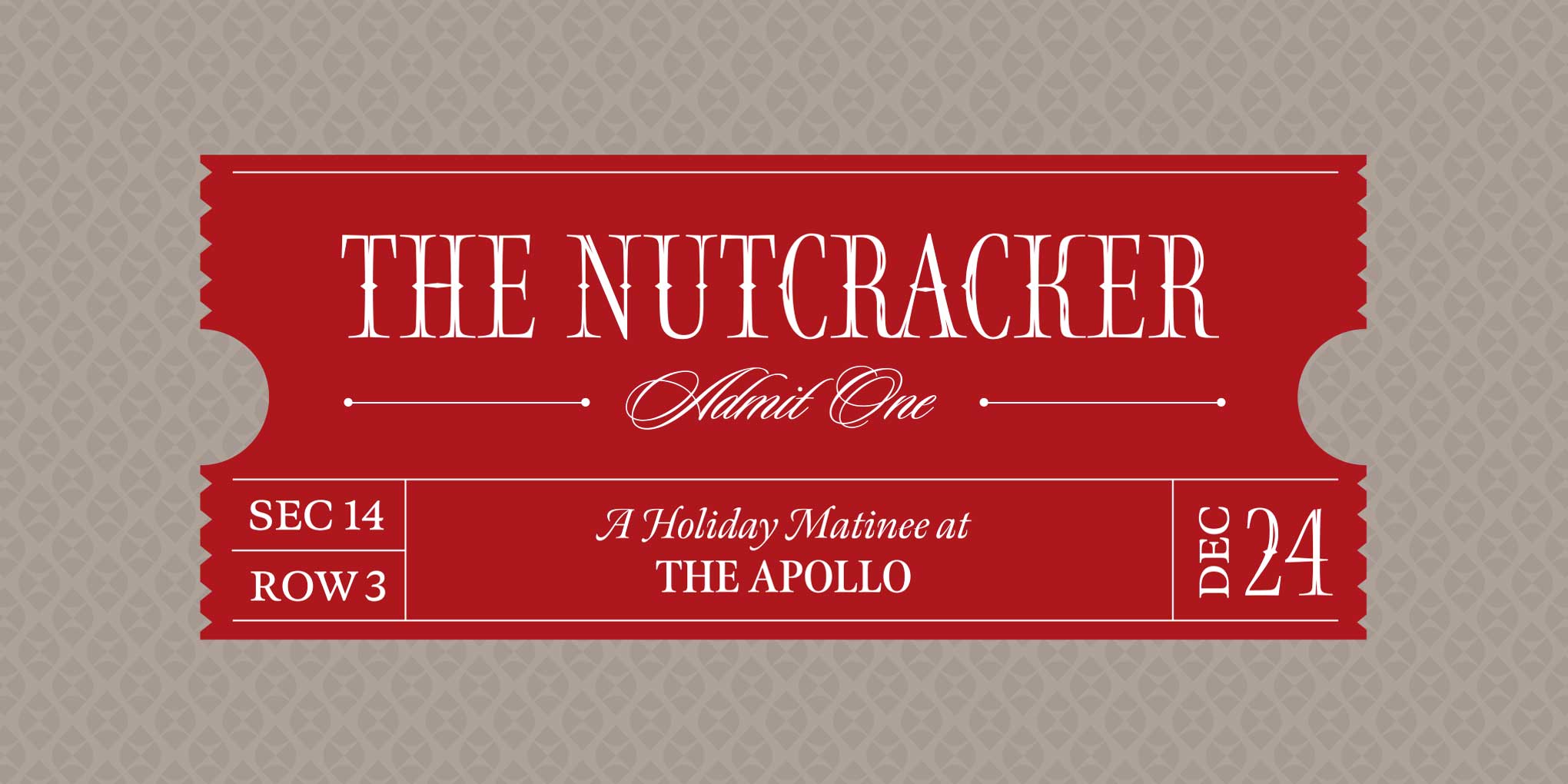 Woolen knits are a must-have for any cold winter, so, naturally, we were inspired by them as well. The lozenge (Unicode 25CA) from
CJ Type
's
Dunbar
came in handy for creating a traditional diamond pattern. We used the typeface not only for the background but also for the tag.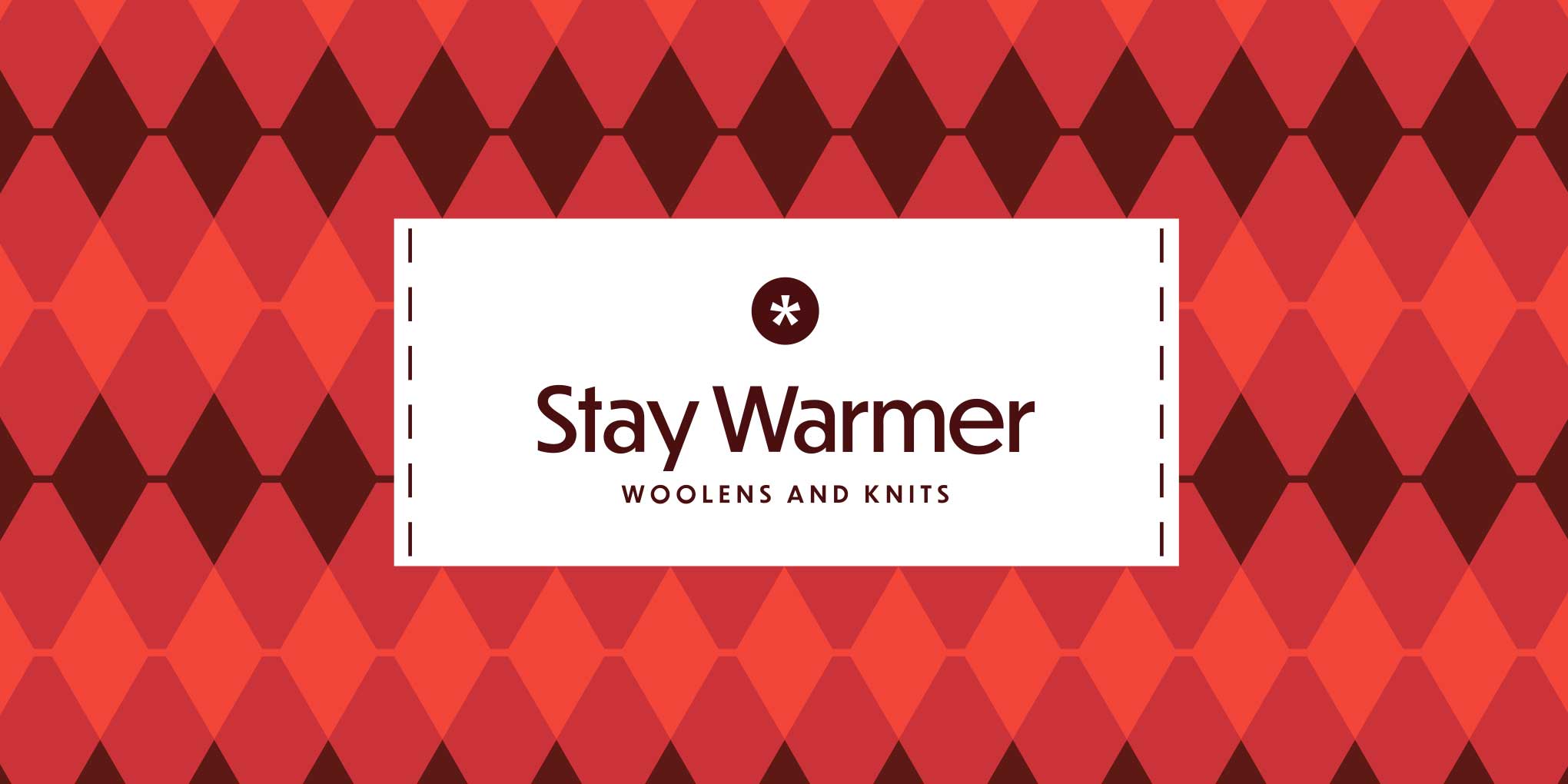 Even though
Typetr
's
Bitcount
type family has not yet been released, we had to include this incredible system: it's in a category all its own, providing different treatments for layers upon layers of pixel cuteness.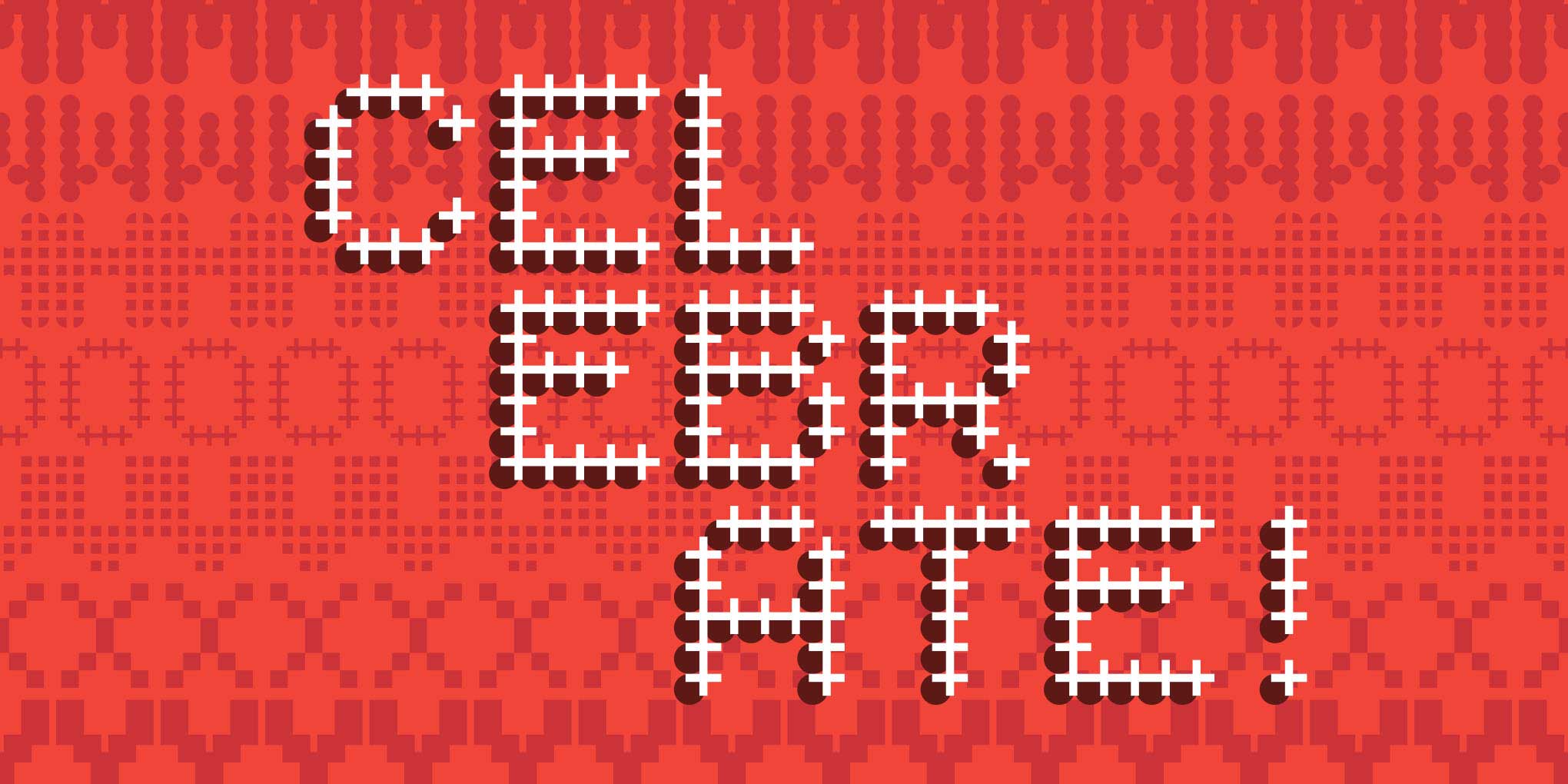 Some ideas came fast and immediately made sense, like using the arrows included in
DJR
's
Gimlet
: they instantly became Christmas trees when stacked in decreasing sizes. By the time most of the banners were ready to go, Type Network's General Manager Paley Dreier suggested we include
Festivus
. To be honest, because I had never been into
Seinfeld
, I had no idea what he was referring to. Once I understood the concept behind the anti-commercial "holiday," we quickly adapted the message to DJR's banner, adding
Manicotti
and
Forma DJR
to integrate this unusual celebration into our series.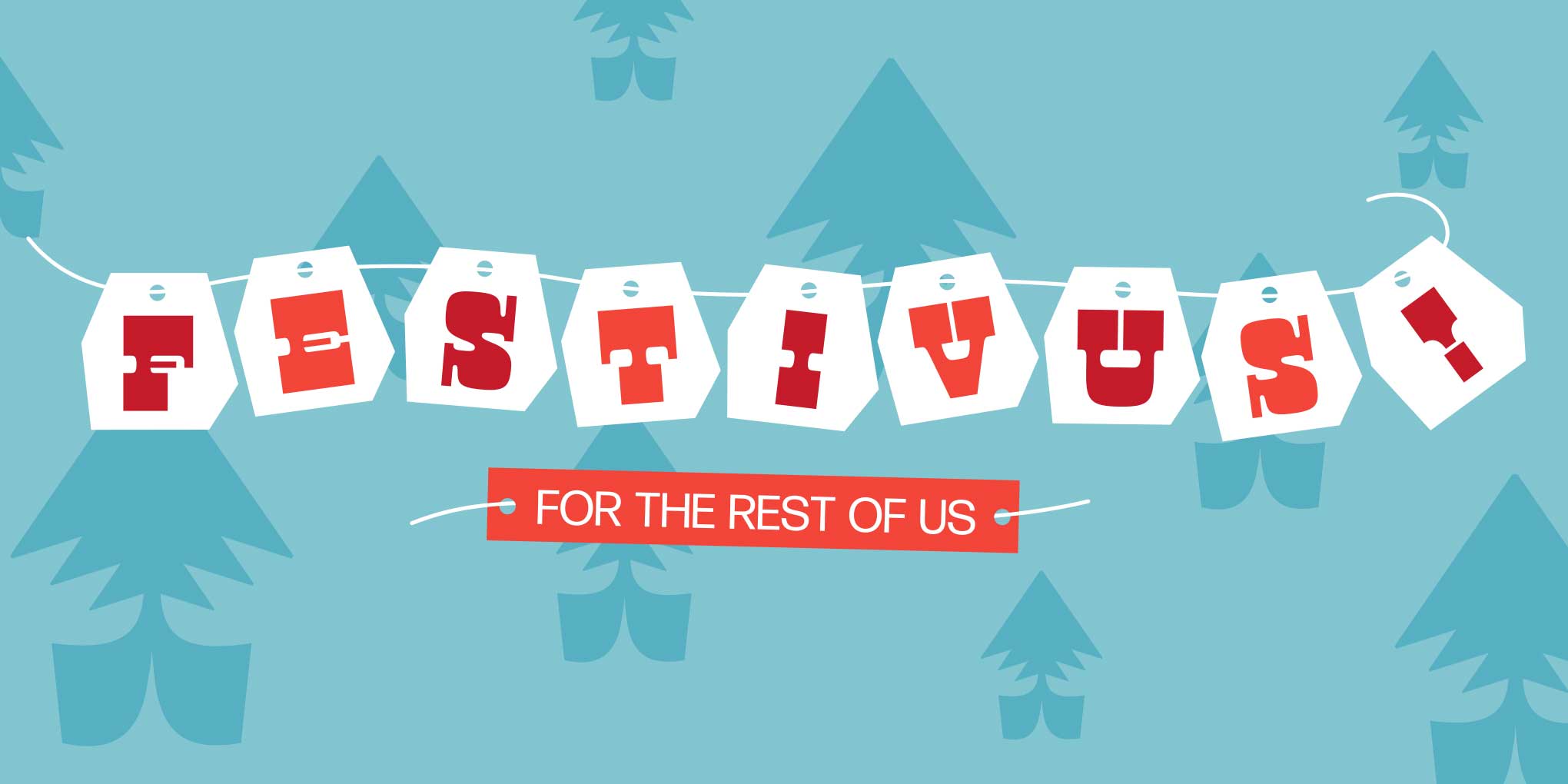 Boxing day? Boxes? Squares? Hmm… What about beautifully ornamented squares?
Victoria Rushton
added the perfect elements to
Embury Text
for a classical border setting. Yves Peters explains how to use them in "
Inside the Fonts
."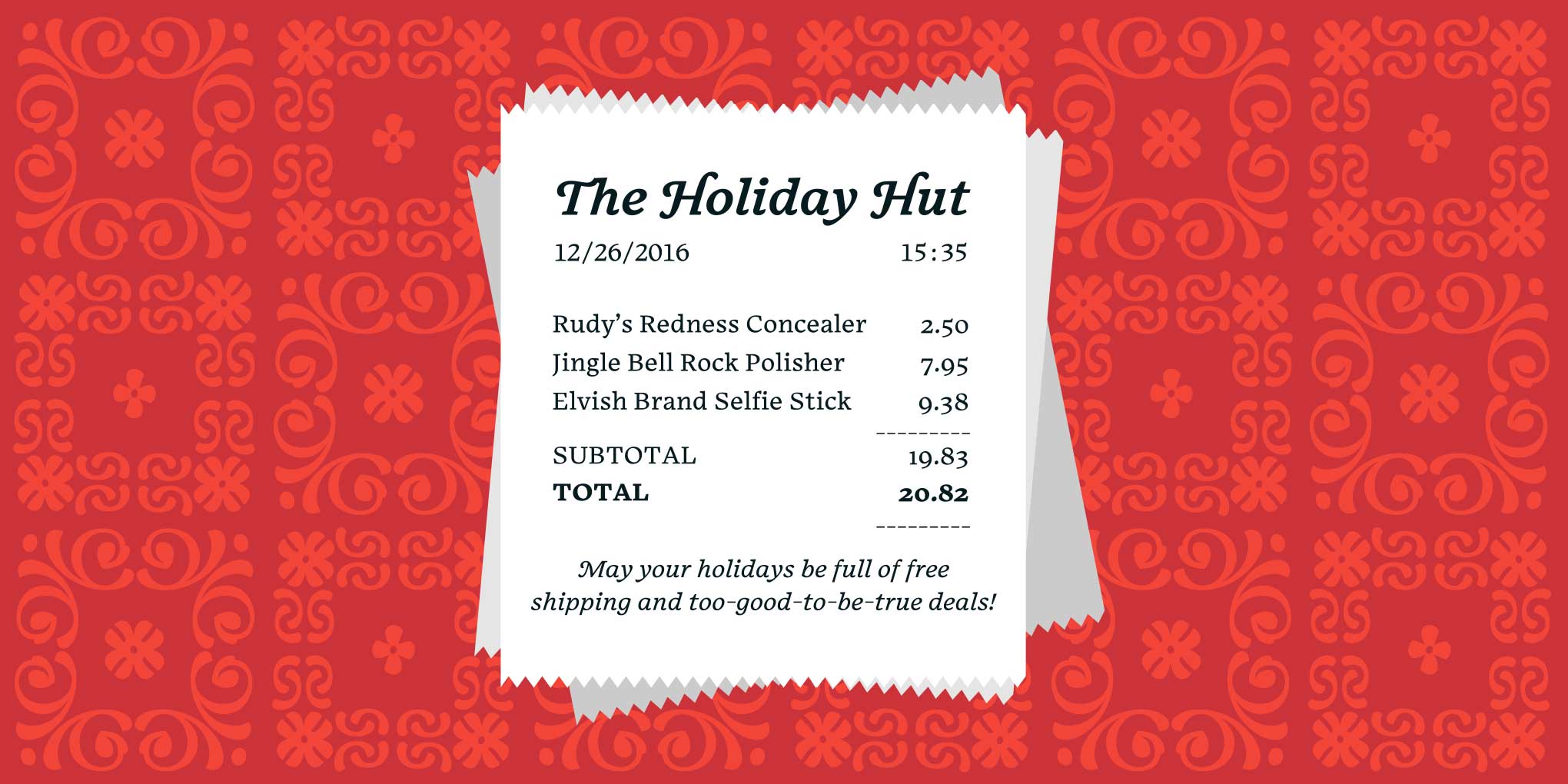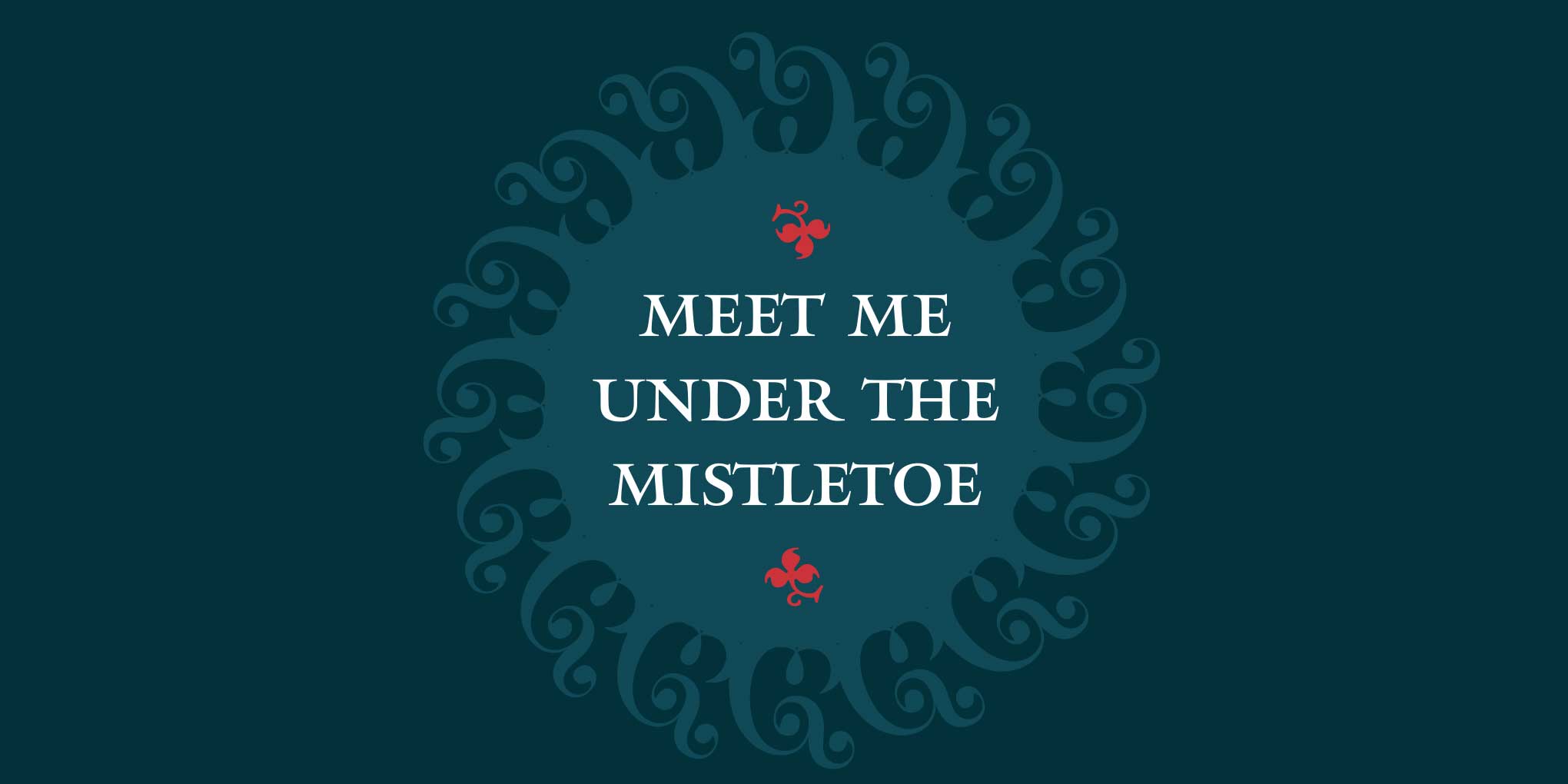 We couldn't celebrate the season without mistletoe. The elegant curly ampersand in
Carter & Cone
's
Miller Banner
proved the perfect starting point for composing a special Christmas wreath, with
Mantinia
spelling out the invitation.
Sophia
provided the fleurons.

We raised our glasses with friends and loved ones using
Occupant Fonts
'
Antenna
combined with
Gasket Unicase
. This banner and the previous one also served as a moment of quiet in the succession of banners on our homepage, calming down the background frenzy.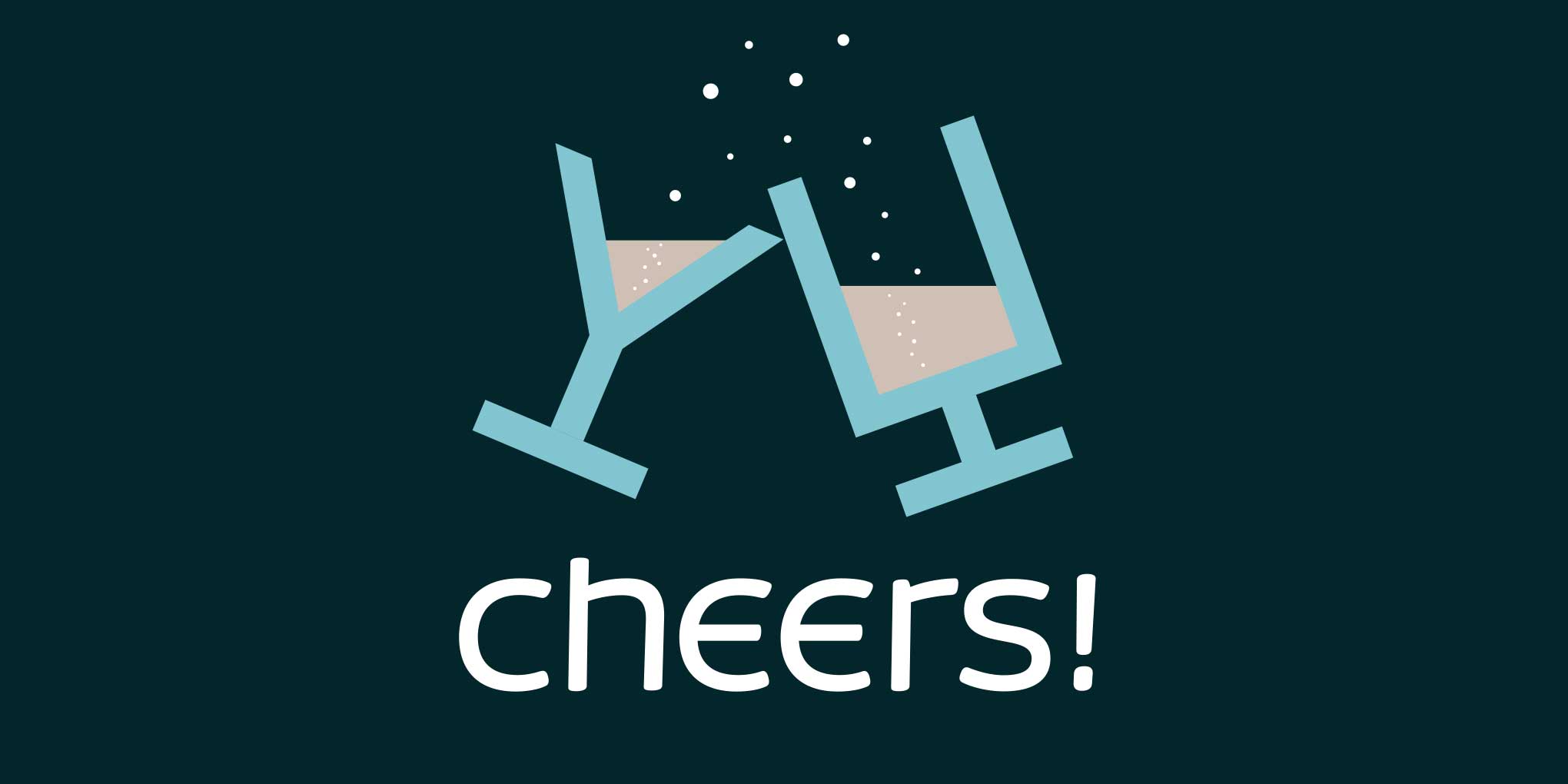 When we launched
Newlyn
last October, we played with the arrows from
New Herman
and
New Frank
. We lifted sketches from the foundry launch files and gave them new life as snowflakes, together with arrows from the recently released
New Hero
. The media player is a treat, also from New Frank, that we paired with
New Rubrik
text.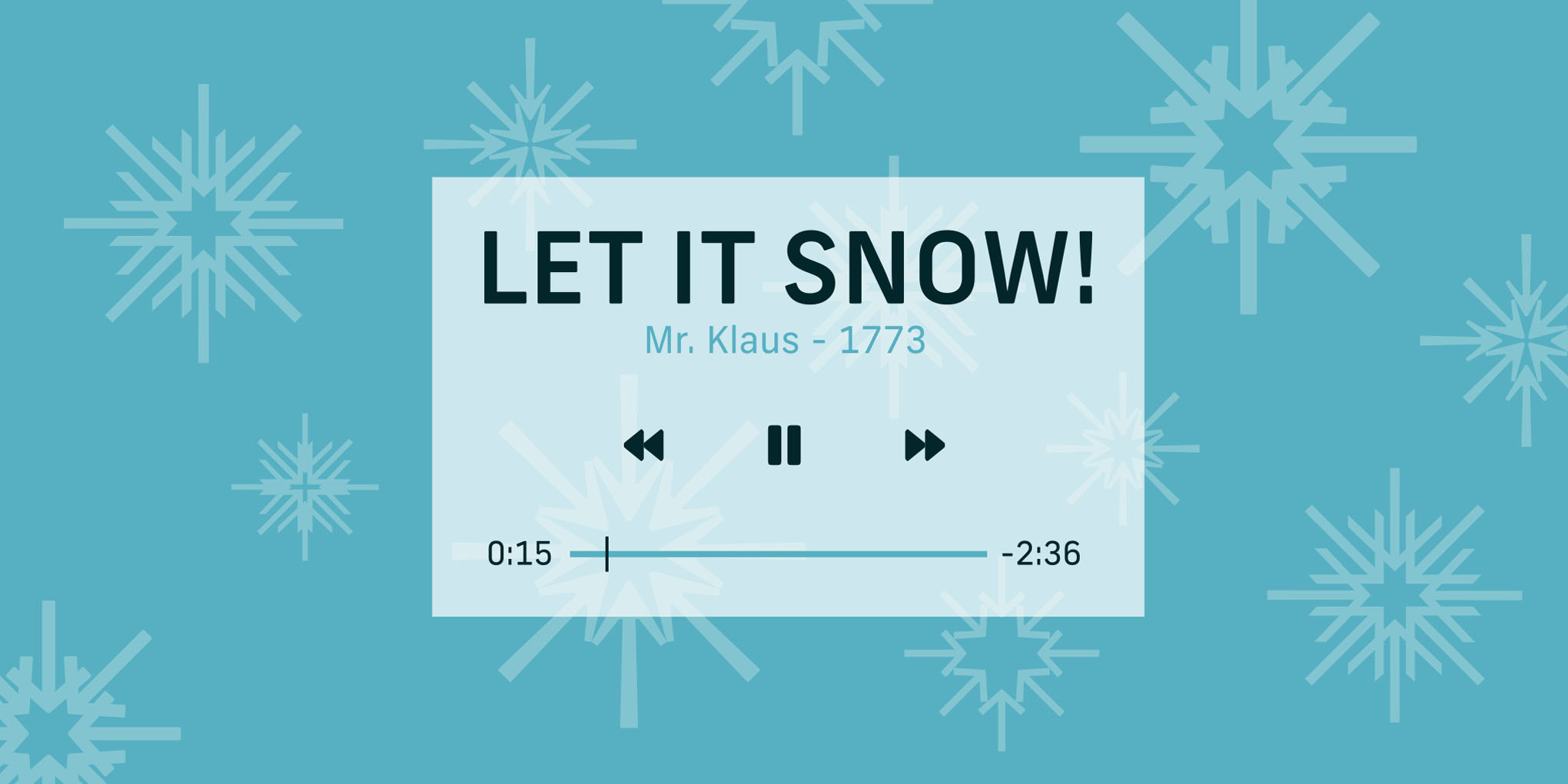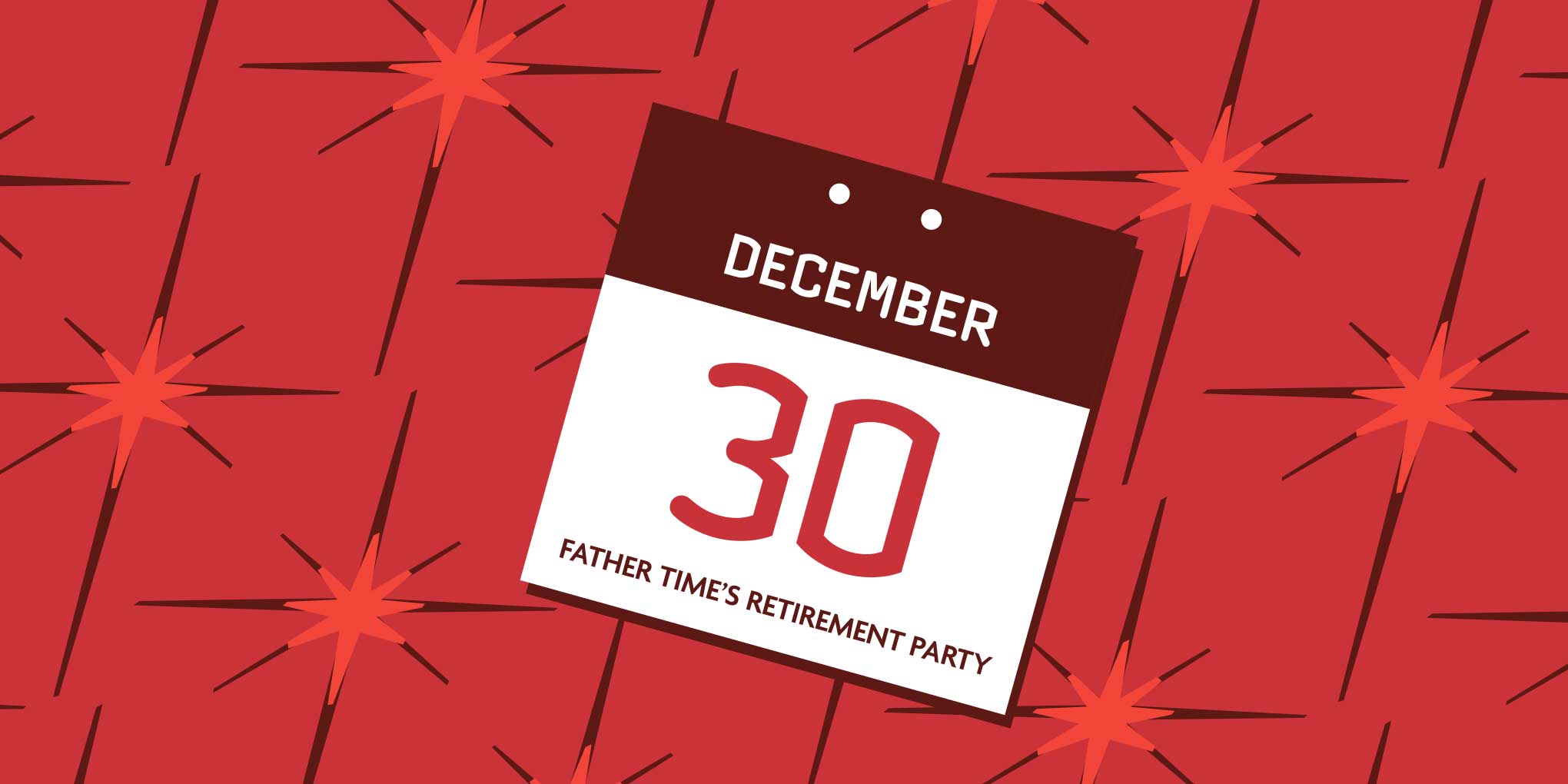 As we approached the conclusion of the series, the countdown was coming to an end—but not the number of stars and fireworks. Overlaying the star ornament in the two weights of
Greg Thompson
's
Commerce
brightened the background behind the calendar, showcasing
Clicker
and
Agenda
in a complementary relationship.

We couldn't believe
Cafeteria
contained the perfect glyph for such a festive sky! The fireworks effect embellishing the
Font Bureau
banner became immediately evident when we superimposed the different weights of the ornament.
Interstate
was the ideal face to get the New Year's Eve party started.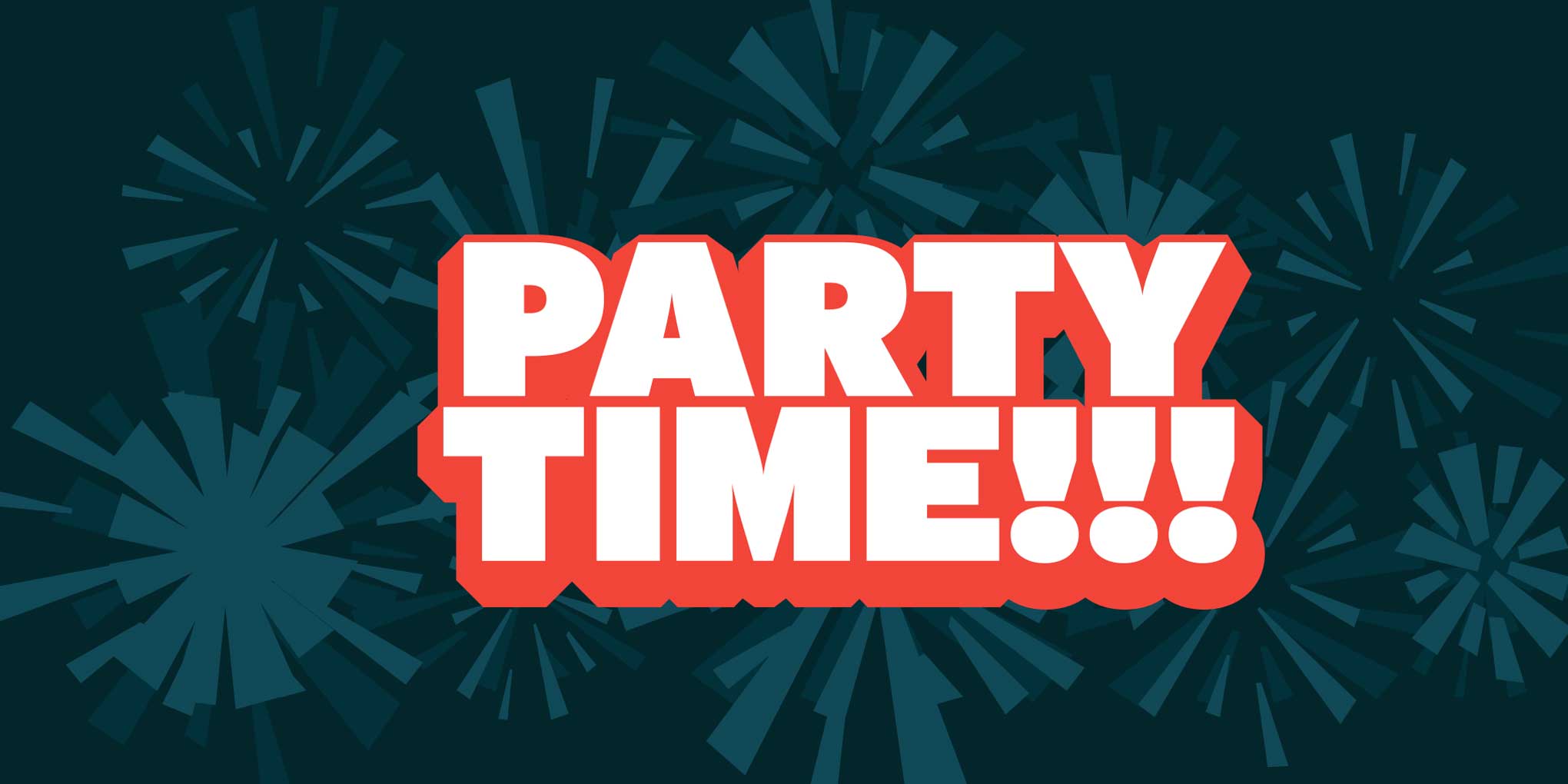 Before embarking on this intense journey, we had considered creating one banner that would represent all of our foundry partners, with at least one glyph from each designer featured in its background. In the end, we decided to mix things up by creating a unique piece of lettering, just as we did for
Thanksgiving
. I hand-lettered a custom "New Year" for Type Network, starting from a brush-pen sketch that I traced over and adjusted with pencil, refined with markers, and ultimately digitized by live tracing. Notice how the contrast is in the upstrokes? That might look weird, but I like to have fun with letters.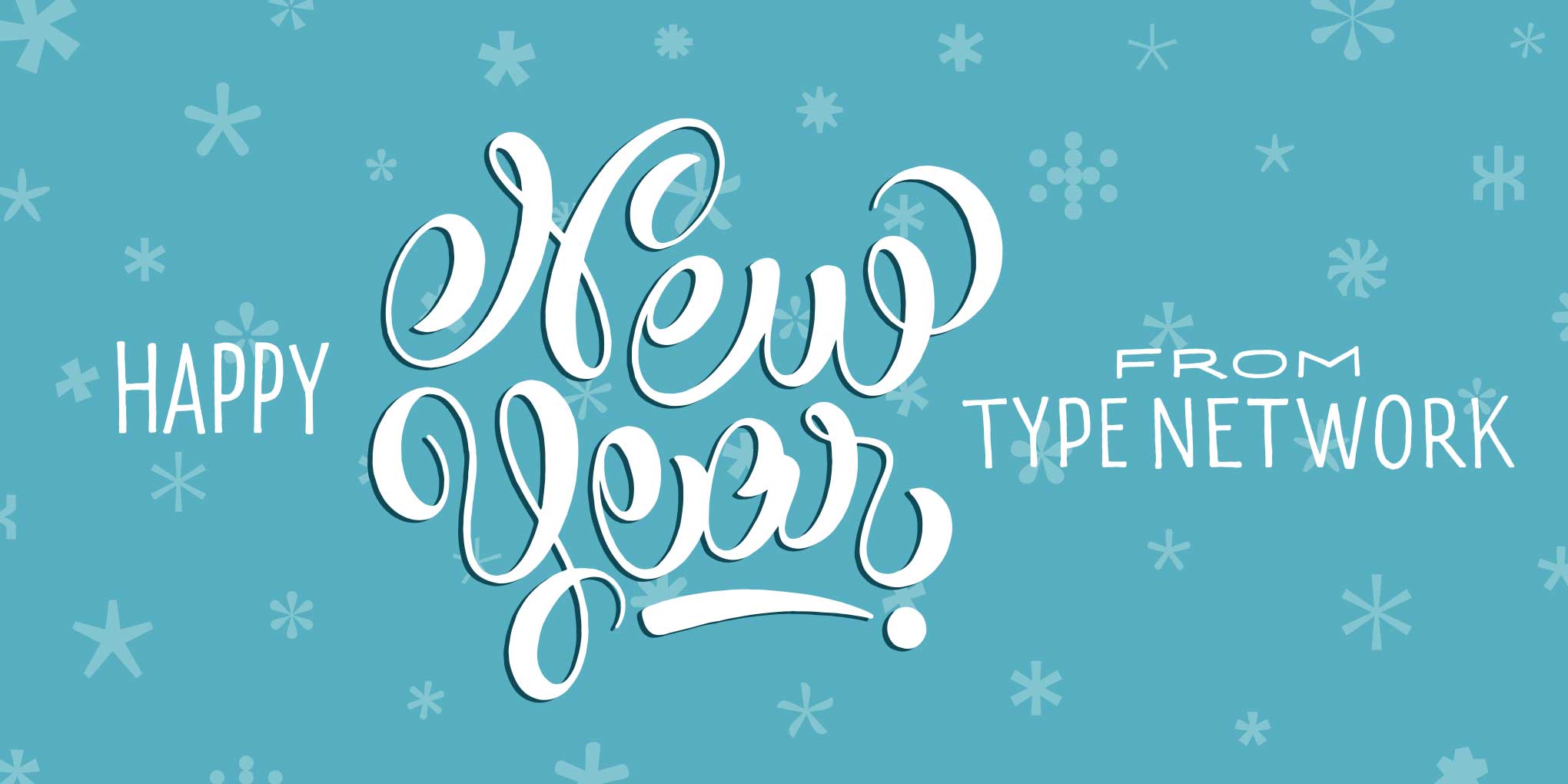 Now that our "ornamental season" is over, we hope you enjoyed it as much as we did. As we add new content to the Type Network site, the banners will disappear from our homepage. Before they do, I want to express my wholehearted thanks to Claire for helping me with the graphics, and to Tamye for coming up with such witty (and appropriate!) copy each day to add to the visuals. The extended Type Network team wishes you a wonderful 2017 and a never-ending #FestivalofType!
Tot ziens!
Originally from São Paulo, Marina Chaccur is a type maker and rule breaker based in The Hague. A graduate of that city's Type and Media Master program at the Royal Academy of Art, Marina exhibits, speaks, teaches workshops, and organizes conferences around the world. She works in marketing and editorial for Type Network, capably assisted by Oprah, the glamorous tuxedo cat who oversees her studio.