Kontour joins Type Network as latest foundry partner
Sibylle Hagmann brings a beautifully crafted collection of contemporary typeface designs to Type Network—and a fresh approach to collaboration.
Editor's note: At press time, Sibylle took the stage at TypeCon2016 to deliver Type Incommunicado, her discussion of how Eastern Bloc countries were able to keep up with Western typographic fashions behind the Iron Curtain. In her presentation, Sibylle touches on the inspiration for Kopius, the latest release from her foundry. We can't imagine a more fitting time or place to announce the launch of our new foundry partner.
Dateline: TypeCon--Seattle--August 26, 2016 The Type Network team is pleased to welcome Sibylle Hagmann and
Kontour
as our first foundry partner to launch since Type Network debuted June 1. It's been an exhilarating summer, and today's developments mark a new milestone for our alliance of type designers.
Sibylle, officially
Swiss-born Sibylle Hagmann studied at the prestigious Basel School of Design, where her love of letters began in earnest. After graduation, she moved to the US, exploring her passion for anything type-related while completing an MFA at CalArts. During her time at the lauded Southern California school, Sibylle developed typefaces, including her first retail offering, the award-winning Cholla family. Originally commissioned by Art Center College of Design, indie type pioneer Emigre released Cholla in 1999, and Sibylle's typographic star began to rise. Cholla was followed by
Odile
,
Elido
,
Axia
, and the recently released
Kopius
. Sibylle and her prize-winning typefaces have been featured in numerous publications and exhibitions. She presents her work and ideas at type conferences and educational institutions around the world, offering workshops to eager audiences. Sibylle has been a professor at the University of Houston's School of Art since 2002.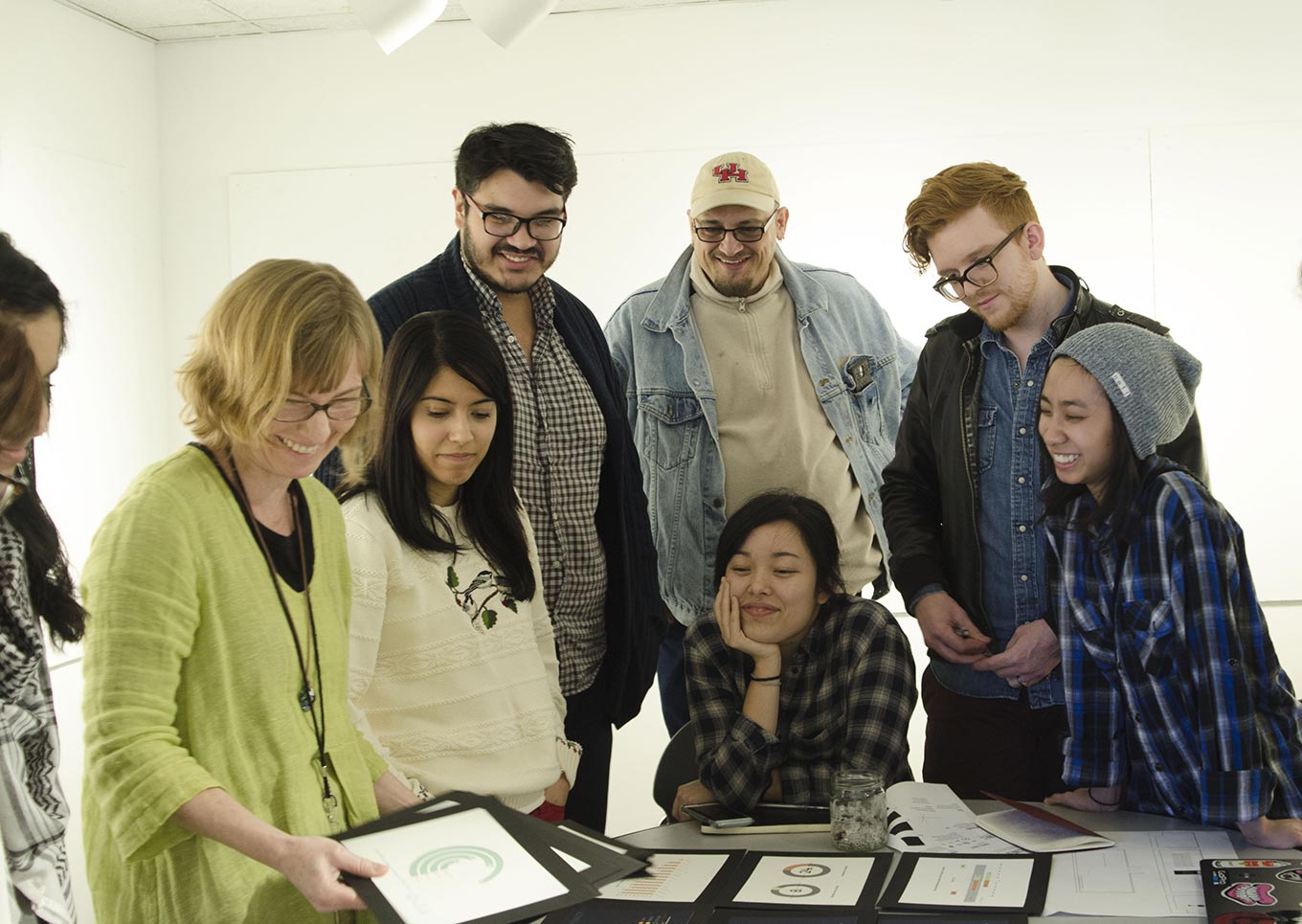 Sibylle, as we know her
In considering potential partners, the Type Network Type Congress naturally looks at the originality and quality of typeface designs—that something extra that brightens a collection. Sibylle's typeface library is diverse, uniquely inspired, and beautifully executed—we were hooked on her work from the beginning. "I remember when Cholla was released," said Type Network foundry partner Cyrus Highsmith (Occupant Fonts). "I wished I had drawn it. It went on to become one of the most visible typefaces of the early 21st century. I have a soft spot for Odile also, especially that upright italic."
Beautiful type, fantastic design aesthetic, a teacher, a lecturer, a writer, and so much more. But the most interesting and wonderful thing about Sibylle is her character. Smart, funny, and far from attention-seeking, Sibylle is easy to work with while displaying incredible business savvy and a deep love for the type world and those working in it.
"I'm thrilled to welcome Sibylle and her foundry Kontour to the Type Network family," said Type Network general manager Paley Dreier. "I can't wait to see what our talented customers design with her excellent typefaces."
We hope you'll join us in welcoming Sibylle to the Type Network family. We'll tell the complete stories about all her typefaces in the coming months, and she'll share her thoughts on type and graphic design. Sibylle has more beautiful faces in the works, and we're looking forward to sharing everything Kontour with you.