Gotta go draw now: an interview with Richard Lipton
Amy Papaelias talks with Richard Lipton about drawing, focusing, and plying his craft from a studio near the ocean.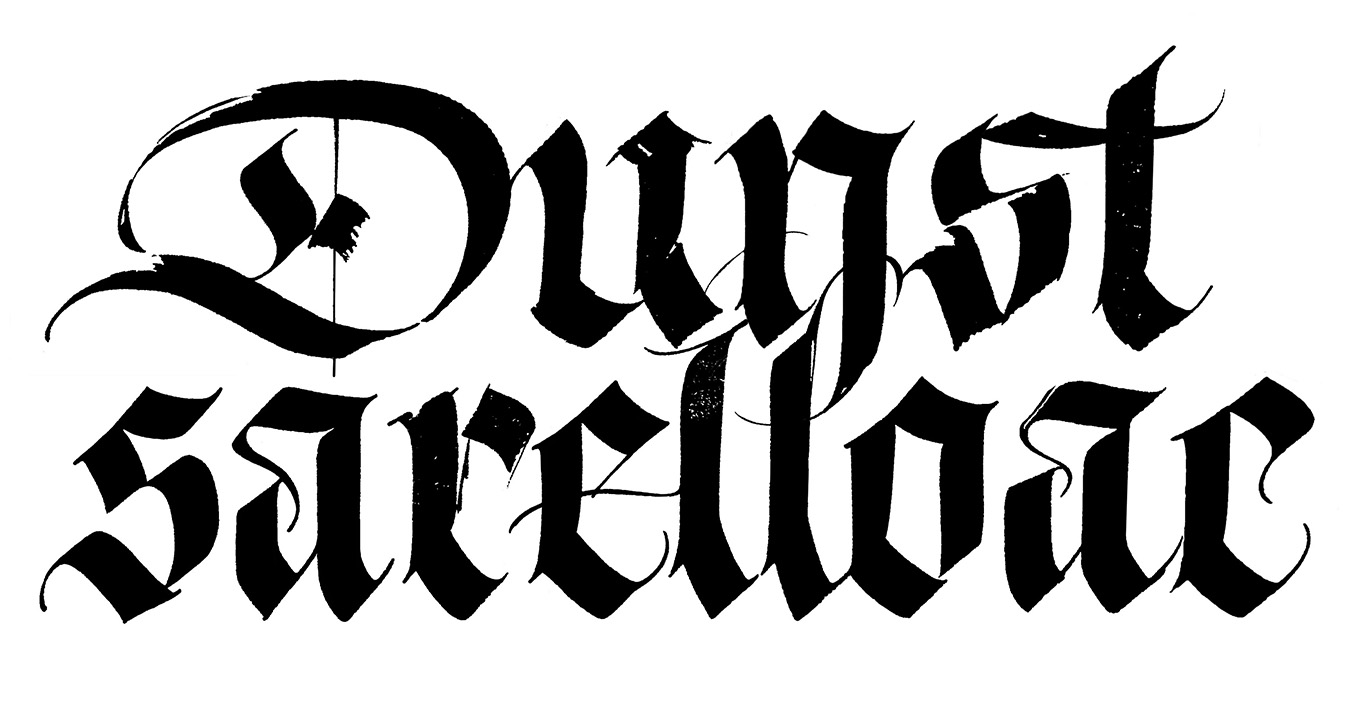 In the basement of 41 Cooper Square in New York, the TypeLab at the Typographics conference is abuzz with activity. It's Saturday afternoon and Richard Lipton sits at an unassuming desk, demonstrating blackletter textura calligraphy with a Pilot Parallel broad-edged pen. The small audience over his shoulder observes silently as he draws. It's mesmerizing to watch. Despite the chatty hallway conversations and the sounds of attendees shuffling by to attend the last few hours of the adjacent book fair, there's a quiet steadiness, as if none of us is actually there. This, I think, is the definition of someone at the top of his craft: he makes it look so easy.
"I generally never have a hard time maintaining my focus on the work," Lipton tells me when I ask him about his strategies for fostering concentration in a world of distractions. "It certainly helps to love what I do. I've always been pretty disciplined and tend to err on the side of working a bit too much." Lipton's deliberateness and discipline manifest themselves in his typefaces. Adobe's Bickham Script and
Sloop Script
are favorites for luxury brands and packaging, as is
Canto
, a viable alternative to the ubiquitous Trajan. But Lipton's catalogue and forty-year career extend well beyond these beloved scripts and display fonts to include a recent surge of new and updated text faces.
Lipton released
Bennet
earlier this year on Lipton Letter Design, his Type Network foundry. An editorial face at heart, Bennet's almost chiseled edges make it a novel but practical workhorse that is at home on screen and in print. Currently used for body copy on the
TYPE magazine
site, Bennet also comes with multiple text grades to accommodate a variety of paper stocks. Lipton looks forward to seeing more examples of Bennet in the wild and encourages readers to send in examples of their work to
Fonts In Use
, "a wonderful visual resource for the practical use of contemporary type," he says.
Meno
, a text face originally published in 1994, got a major expansion last year, making it a vigorous tool with an elegant voice that includes three optical styles, an array of OpenType features, and extended character sets. Unlike Bennet, which is not rooted in a specific historical style, Meno is built upon the roman types of Robert Granjon. I ask Lipton about his own relationship to history as a designer and whether type designers inevitably become historians through the process of researching a range of historical documents and styles. For Lipton, it's important, but not everything. "I'm not a type historian or scholar by any stretch, and though I enjoy getting lost in some kinds of research for specific projects, I find that these days I'm inclined to put limits on how much work I look at by other type designers, whether from the past or present. I think and hope this allows me to have a consistently fresh and original approach to my work."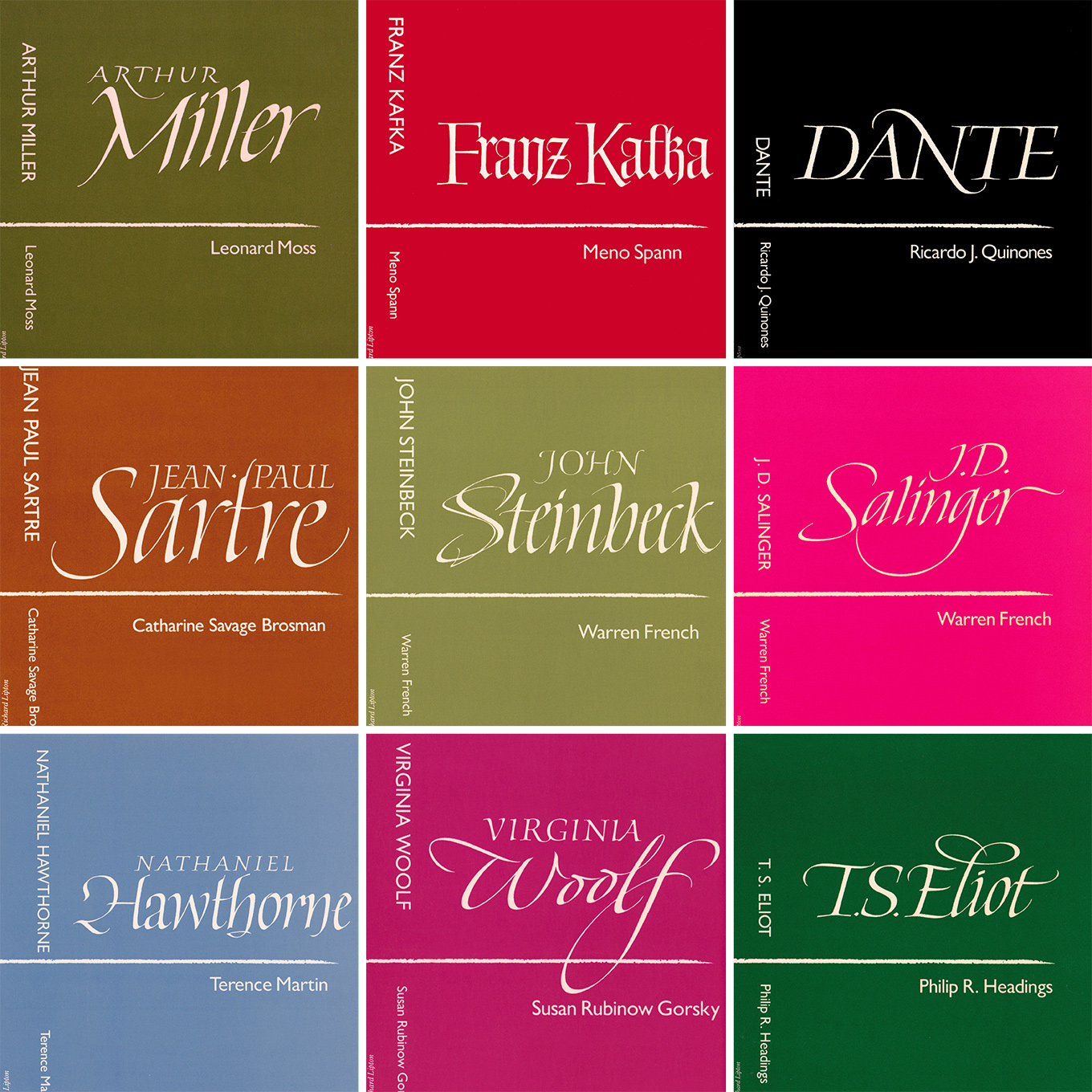 And as with many creative pursuits, Lipton points out the limitations of relying on too much history. "It can also be a constraint and limit the creativity of some individuals who have a different, more visceral connection to the alphabet. I'm thinking about a child's sensibilities and how creative they can be in drawing letters or any subject for that matter. You don't want to squash that playful innocence by imposing academic values on their creativity. It can be very difficult to find that vital resource again once it's lost." How does Lipton cultivate that playful innocence? It's really about the act of making and approaching his work "from a lettering artist's tools and sensibilities. All that means is that I noodle around with ink, pens, and brushes and I get ideas for type."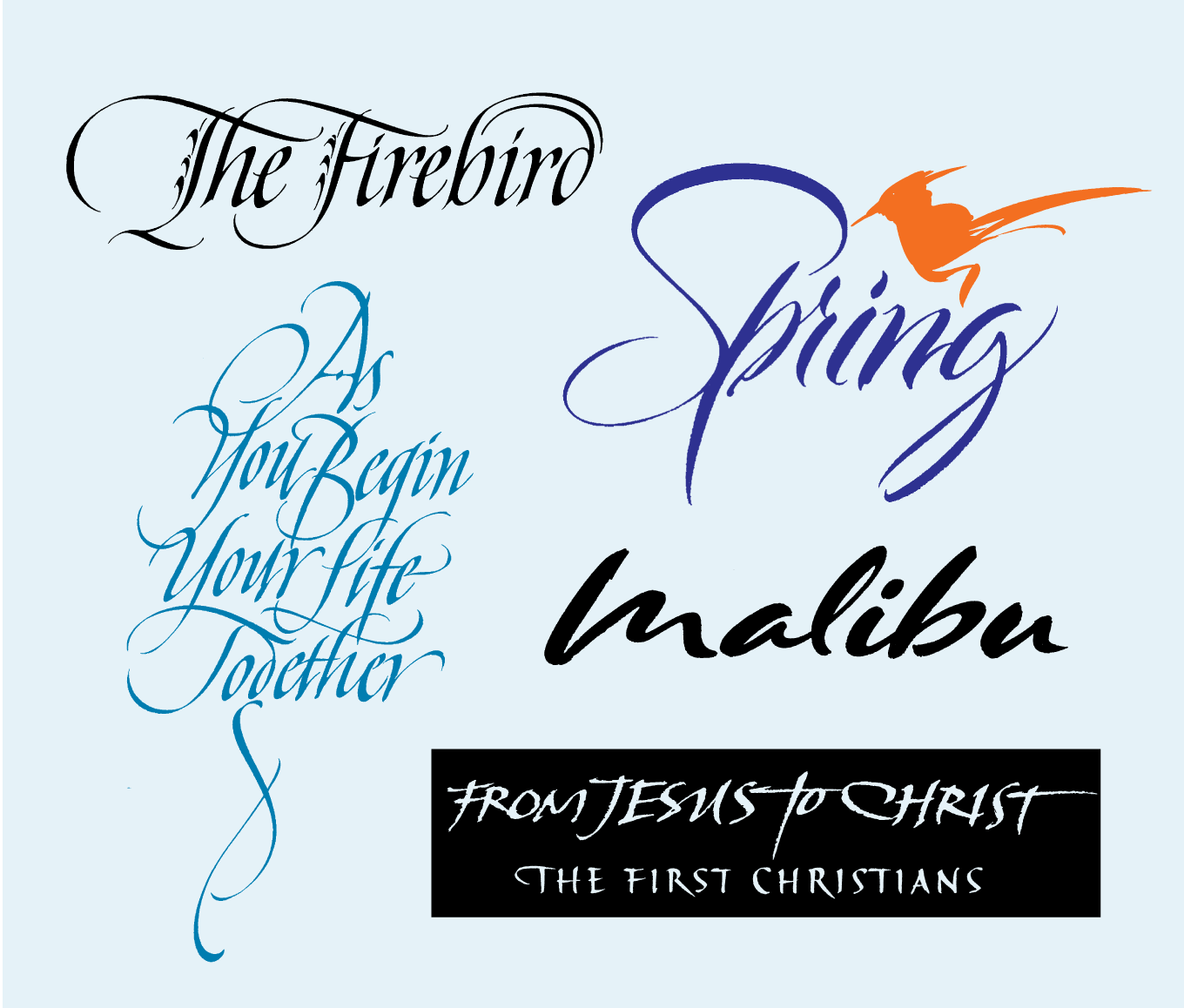 Lipton started at Bitstream in 1983, after eight years working in upstate New York and Cambridge doing freelance lettering and calligraphy. He had never designed a typeface before, but was given the standard "S test," which required job applicants to successfully scale up a drawing of a serifed capital S with only a pencil and paper. "I found it relatively easy to do," says Lipton, "given my lettering experience. I handed the completed S to my interviewer when Mike Parker bounded into the room, grabbed up the drawing, and in his great booming voice bellowed, 'Well, I don't think we're going to have a problem with this gentleman, give him a job!'"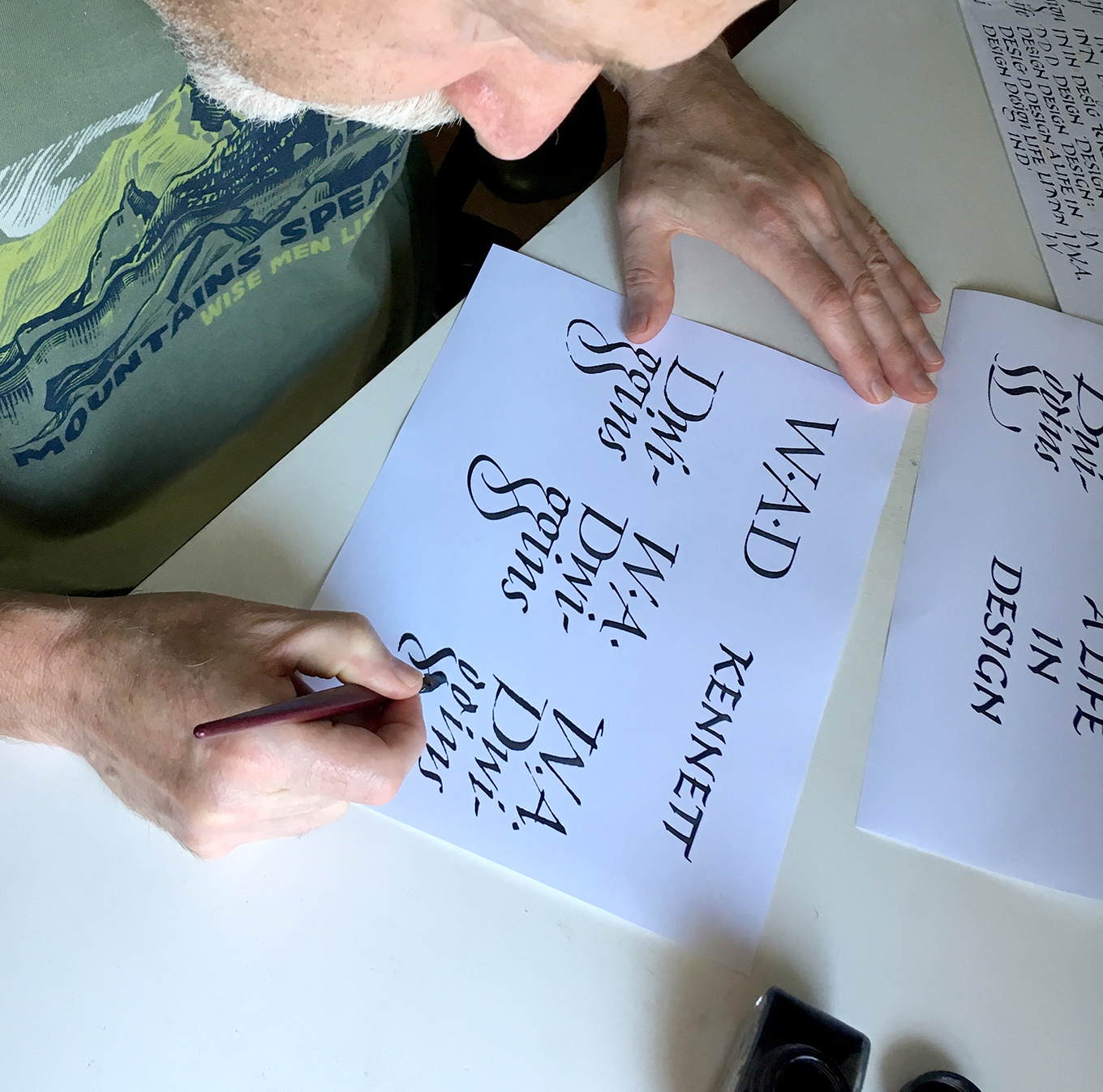 Since then, Lipton has lived through a wide gamut of technological evolutions, but discusses the variable font format's potential impact on his type design process. "The specifications for OpenType variable fonts have already affected my design process, both for expansions to the Font Bureau retail library and my approach to my own original designs. These are still early stages for variations, but everyone in the industry seems very excited by the possibilities for this significant new technology. Variation tools and apps are getting more sophisticated and transparent every day, and foundries are experimenting and seeing how far they can take their designs in this new direction. I think users will certainly benefit from what comes of this new creative relationship between type and technology." In addition to technological evolutions, Lipton also recently experienced the birth of Type Network. Although he still collaborates with the "same great Font Bureau team," Lipton finds that Type Network offers him more of his own voice. "I'm given the opportunity to work on my own designs the same as before, though now I have my own foundry site to show my work; and now, through TN, I have the added benefit of more direct access to a broader range of talent and resources from an alliance of foundries and individual type designers from all over the world—if and when I need it."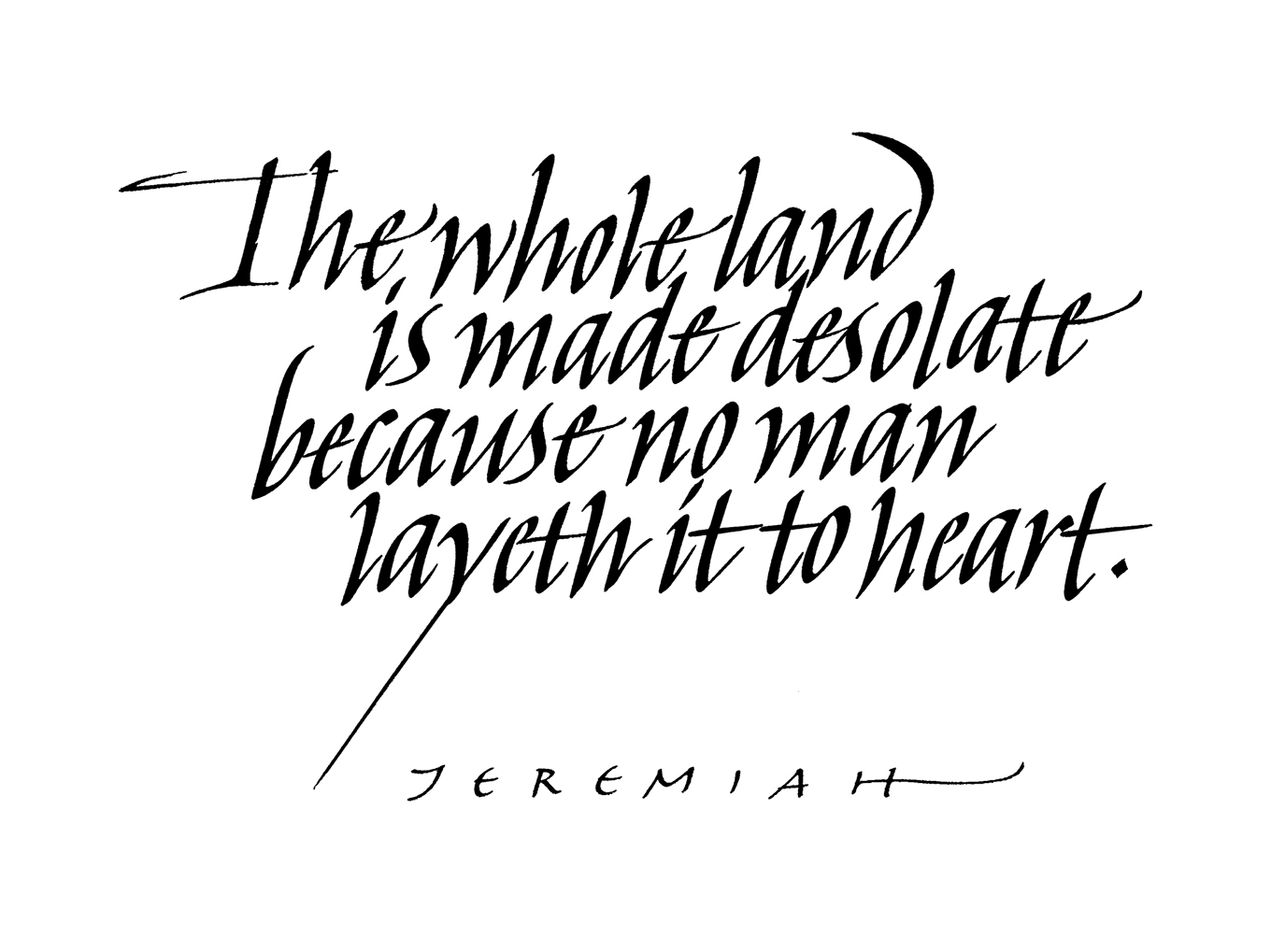 His collaborators speak highly of him. According to Font Bureau designer Dyana Weissman, "Richard is both a talented artist and a great teacher. He knows when to step in and help someone out. He has great patience when explaining a tricky design concept. He has an abundance of knowledge, which he shares freely. He has a calming, compassionate presence that makes him easy to approach and a welcome participant in any gathering. I'm very grateful he is a part of our team." Weissman shares a story with me that illustrates Lipton's mentoring approach. "There's the time he invited me to his home office to help me with (a still unpublished) script. He saw that it would take sitting down, in person, for me to really learn how to properly draw a script like that. He offered this up—I didn't ask. It takes a remarkable person who will go the extra mile to teach you something, who sees someone struggling and takes time and energy out of their day to try to help them. Then we had a lovely dinner with his family. One of these days I better honor that generosity by finishing that script."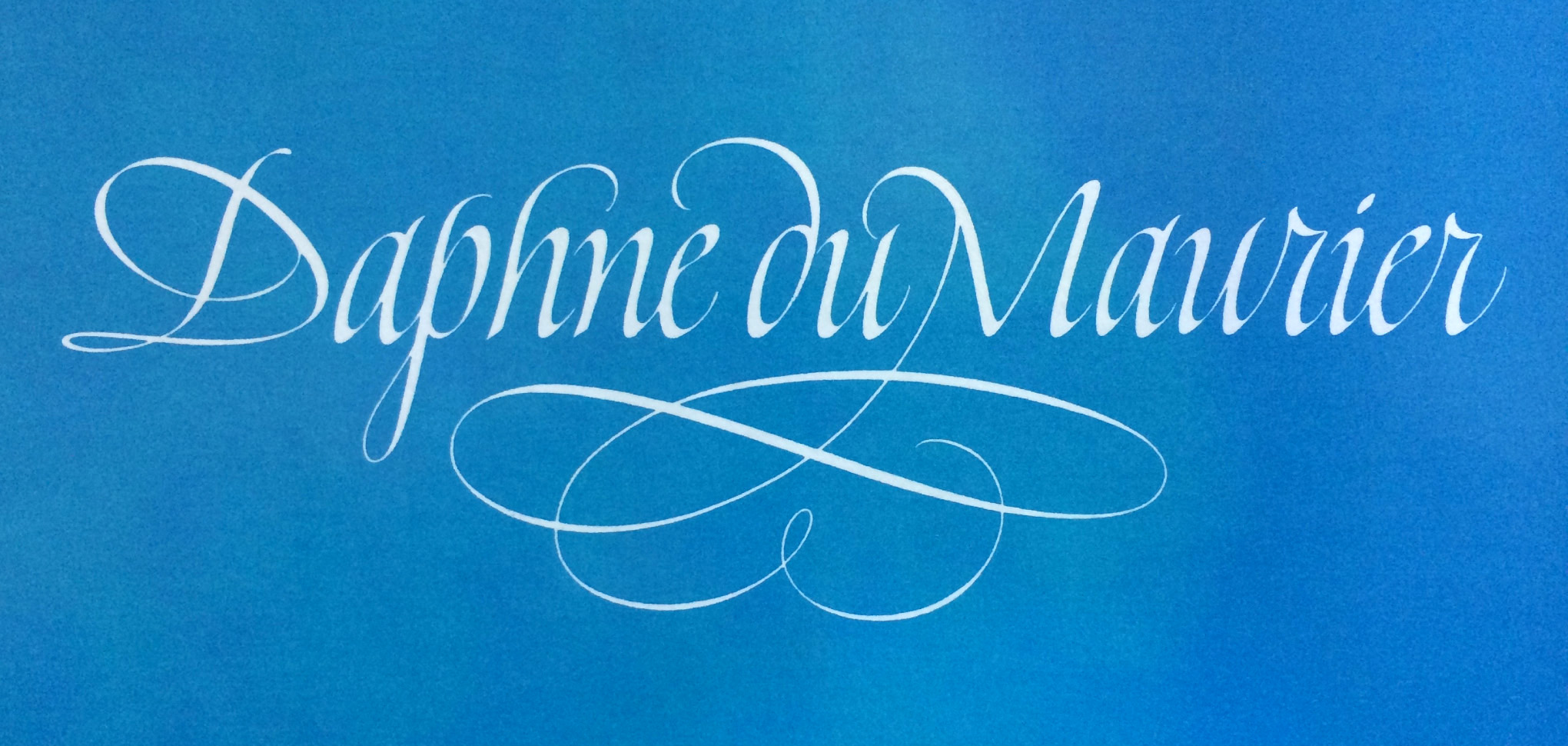 I find this story quite telling, since Lipton has already described his approach to teaching calligraphy and type design at RISD and its impact on his work. "Each and every one of my students has a different original outlook and set of talents. I try to give them the opportunity to discover their individual strengths and when this happens, I learn from them and this inspires me. And being inspired by them leads to more creative approaches to my own work." Lipton currently has twenty-two type families
available on Type Network
, and he plans on making that list even longer in the near future. "Right now I'm working on a large flared serif family that is being prepped for a variations font. It will have extremes in weight and width as well as a sans axis and a full serif axis. We'll see if I can make it work as I envision. In addition to that, another semi-connecting script and a 'hybrid' sans are just getting started." Although he is not someone who enjoys being the object of a probing interviewer's gaze, Lipton politely indulges my stream of questions with thoughtful and engaging responses. Describe where you work? "I work out of a pleasant garret apartment in the small coastal town of Bristol, Rhode Island. Though it's a small space, there's a bank of windows to my right that looks out onto a wonderful large magnolia tree in the neighbor's back yard. It's also really nice to live a block away from the ocean." His process for naming typefaces? "I have figured out a really good resource for names, but I'm not telling. Sorry." And I can tell by one of his closing responses what Lipton would rather be doing: "Busy, busy, gotta go draw now…" No problem, Richard. We understand.
All Lipton Letter Design fonts are available for print, web, applications, and ePub licensing. Webfonts may be tested free for thirty days. To keep current with Richard Lipton and other foundry partners, subscribe to Type Network News, our occasional email newsletter featuring font releases, foundry happenings, type and design events, and more.
Amy Papaelias
is an assistant professor of graphic design at the State University of New York at New Paltz. She has written for The Recorder and Typographica, and coedited an issue of Visible Language. She helps keep the lights on at
Alphabettes.org
.