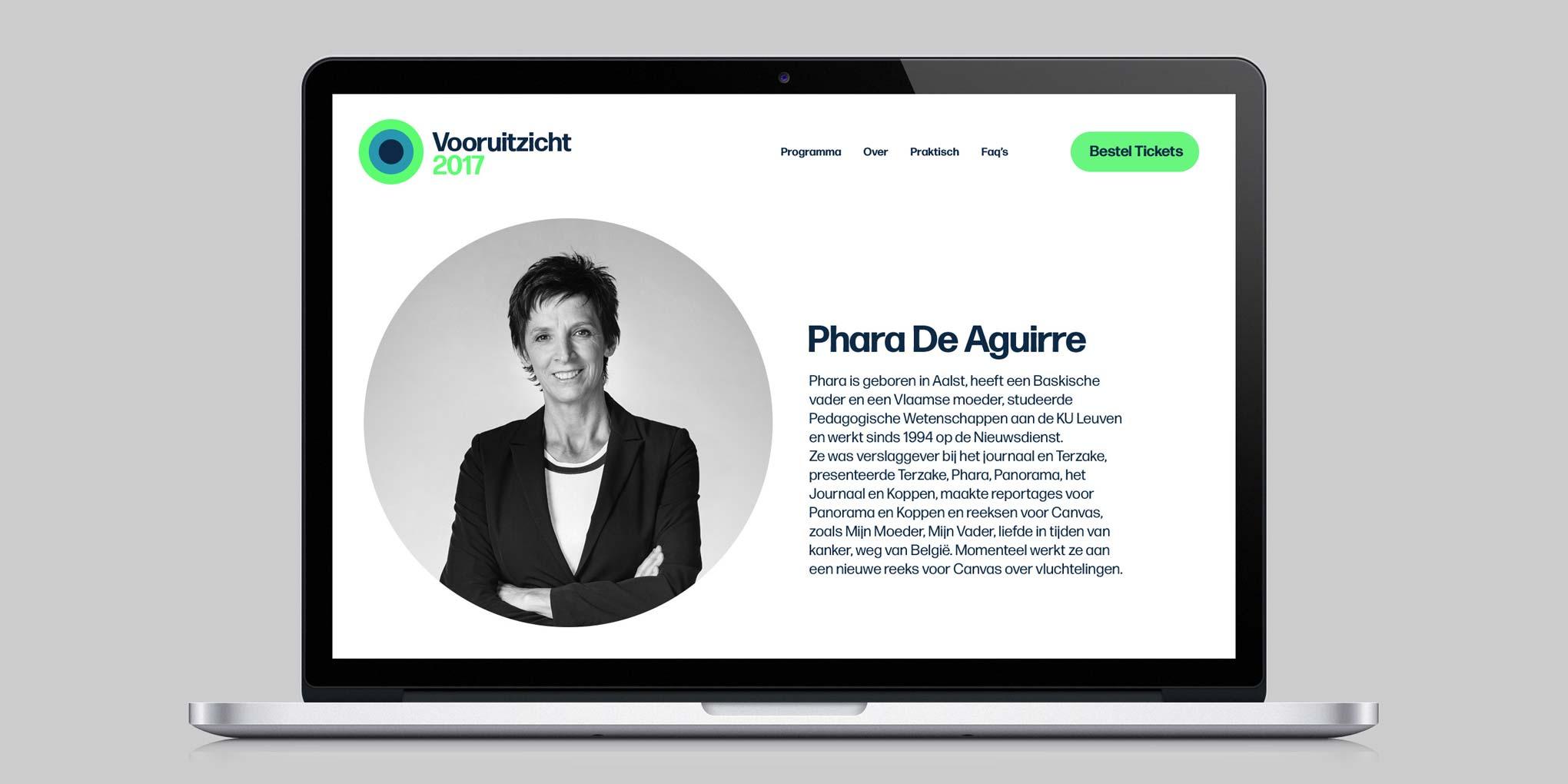 Forma DJR broadcasts the NWS
Belgian branding agency Today chose Forma DJR as the new face of national broadcast network VRT. Then they commissioned a new Black weight from David Jonathan Ross to amplify the family's voice.
On August 21, the Belgian Dutch-language public broadcaster VRT (short for
Vlaamse Radio en Televisie
, or Flemish Radio and Television) launched its new brand: VRT NWS. It hopes to become
the
news brand for Flanders and to boost its existing audience by spontaneously connecting with a new generation of digital natives. Its previous incarnation,
deredactie.be
(
de redactie
translates to "the editors"), was discontinued and replaced by
vrtnws.be
, a news platform with a consistent brand image across all media: radio, television, and web.
The launch of VRT NWS marks a decisive stage in an extensive branding campaign that started in early 2017 with the introduction of
VRT NU
(VRT NOW), the first arm of VRT to introduce its new corporate typeface
Forma DJR
. This online platform lets viewers (re)watch all of the public broadcaster's programs, from live broadcasts to older ones (up to a month after the initial air date). People can also revisit programs from the archive that have become relevant again due to recent events. Its core concept makes VRT NU an ideal place for discovery: viewers interested in the latest episodes of the popular soap opera
Thuis
will find them alongside the cultural programs of
Canvas
, for example, or the radio channels. VRT NU will expand further as a brand with the addition of apps like
VRT NWS
for iOS and
Android
; the app's release coincided with the website relaunch.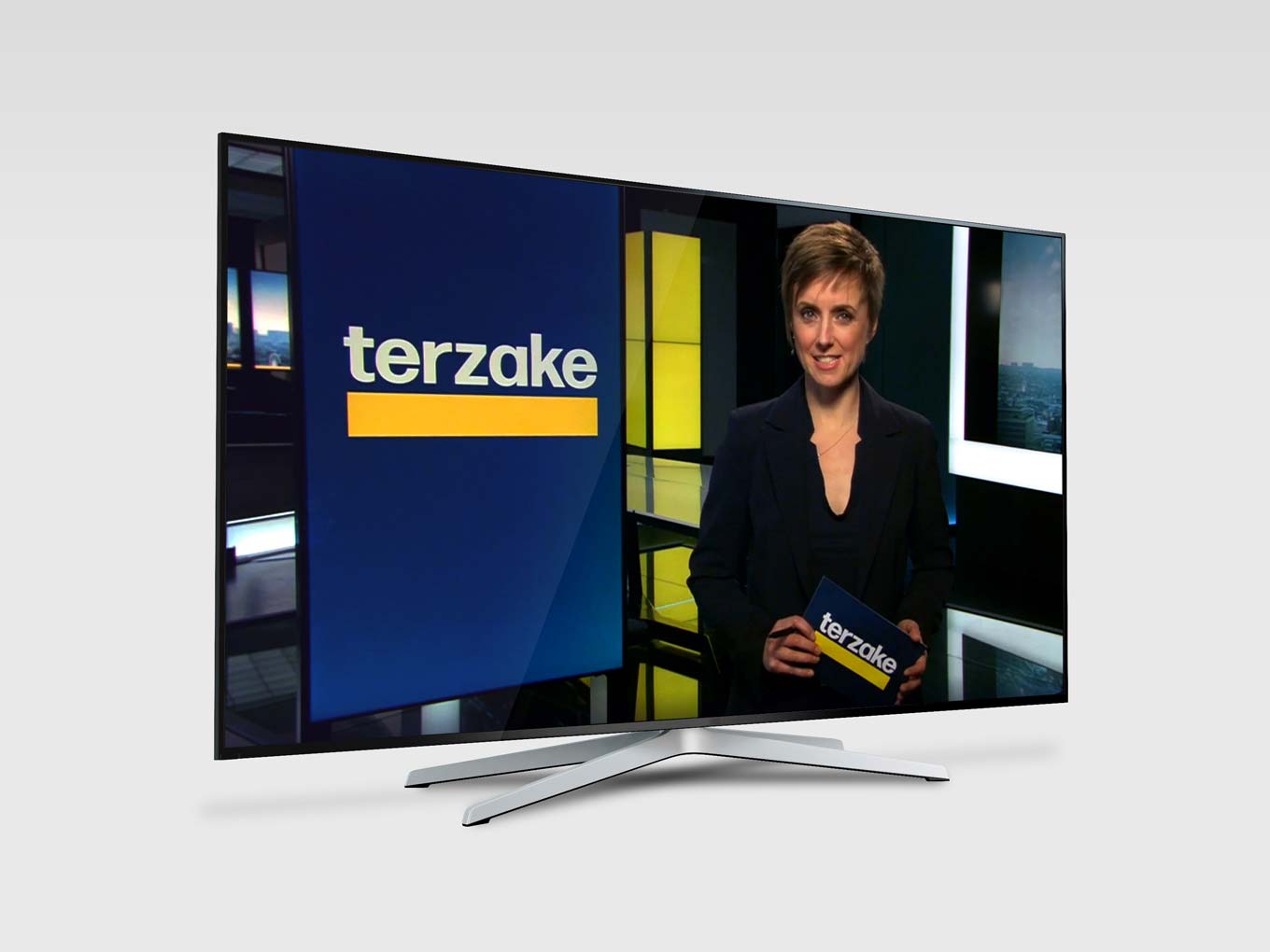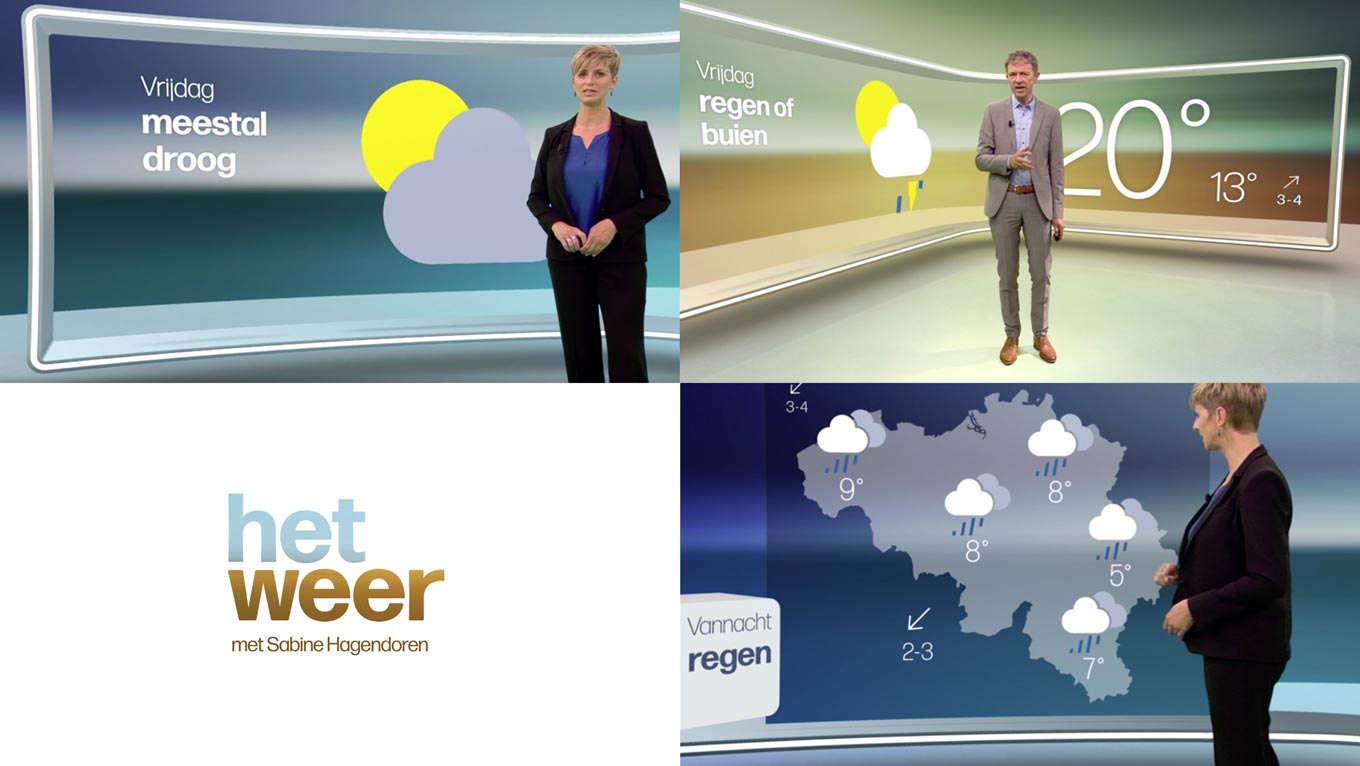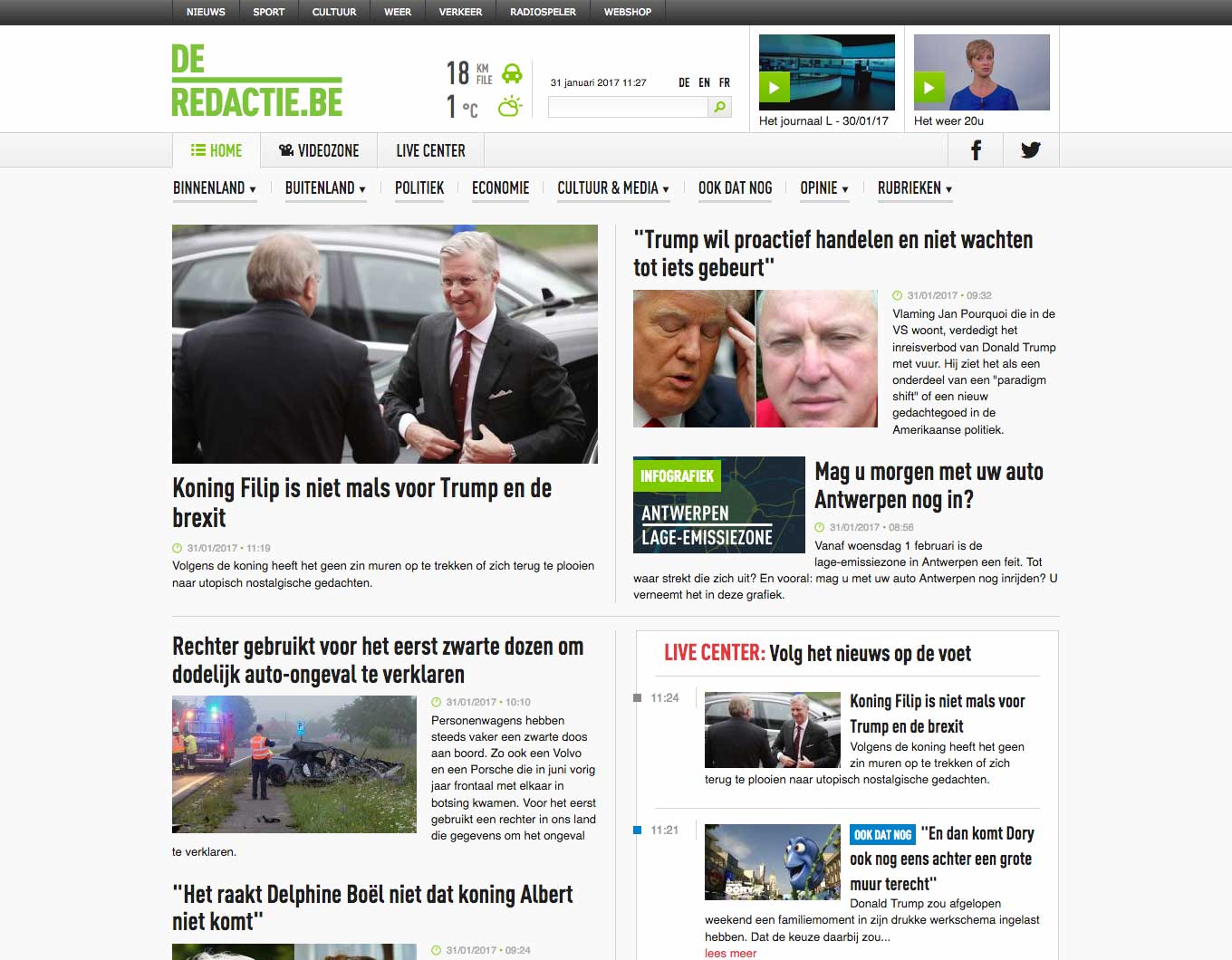 Before the rebranding, deredactie.be was outfitted in DIN Condensed Bold for headlines and navigation, and Helvetica for body copy. Unfortunately, the overall impression pushed no-nonsense to an extreme; the text looked rigid and lacked humanity, especially when compared to the new
VRT NWS
. Forma DJR injects a welcome dose of warmth into the news stories, which, together with the airier design, makes browsing much more pleasant.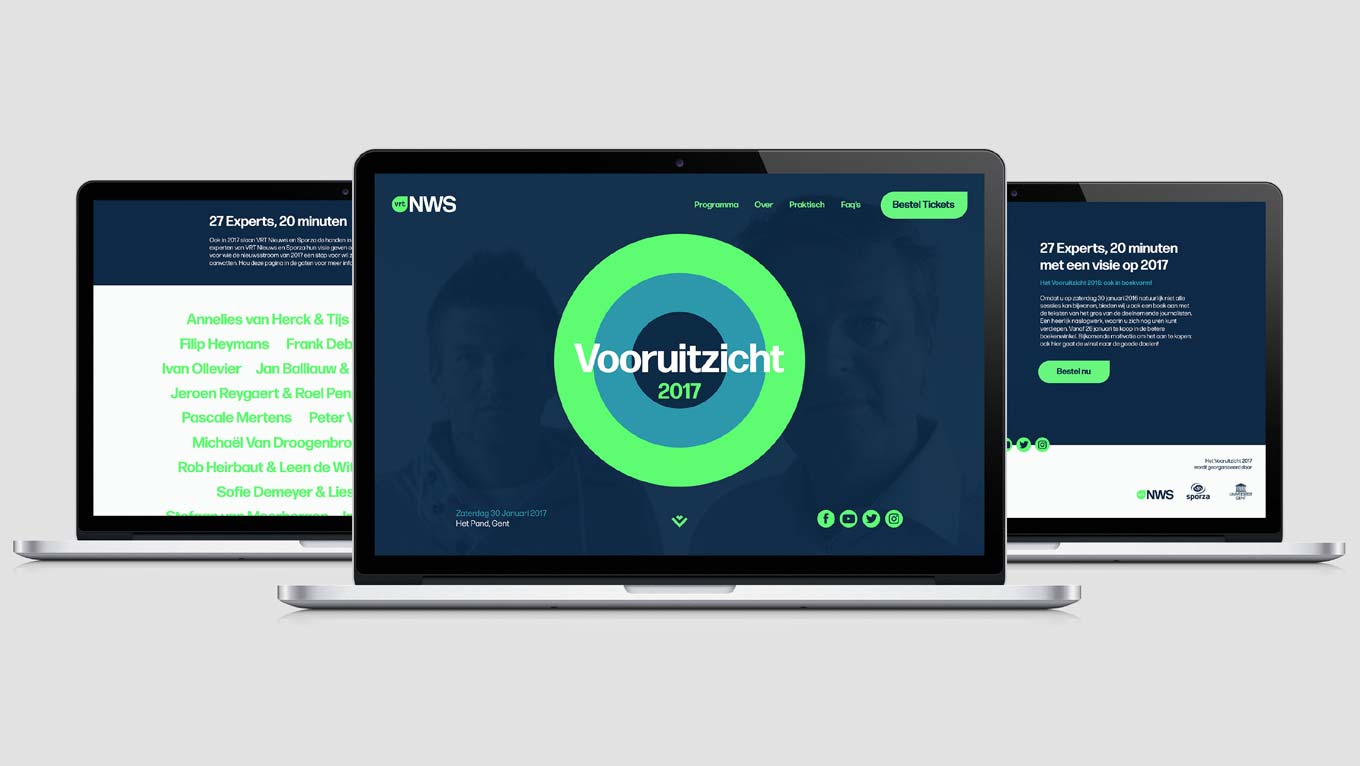 Today
creative partner Tom Andries describes Forma DJR as "a stylish, functional type family offering lots of possibilities. The design radiates quality and is very forgiving in use, with tight spacing that lends the face a contemporary, modern feel." But Andries regretted that it lacked a really heavy variant. An even bolder instance than the Bold would make it possible to highlight headlines and news flashes. Adding this extra weight would allow Today to create countless variations using solely Forma DJR. As Andries puts it, "Forma DJR was the perfect choice for VRT NWS; it's a reliable, versatile, and rich family with a distinct identity."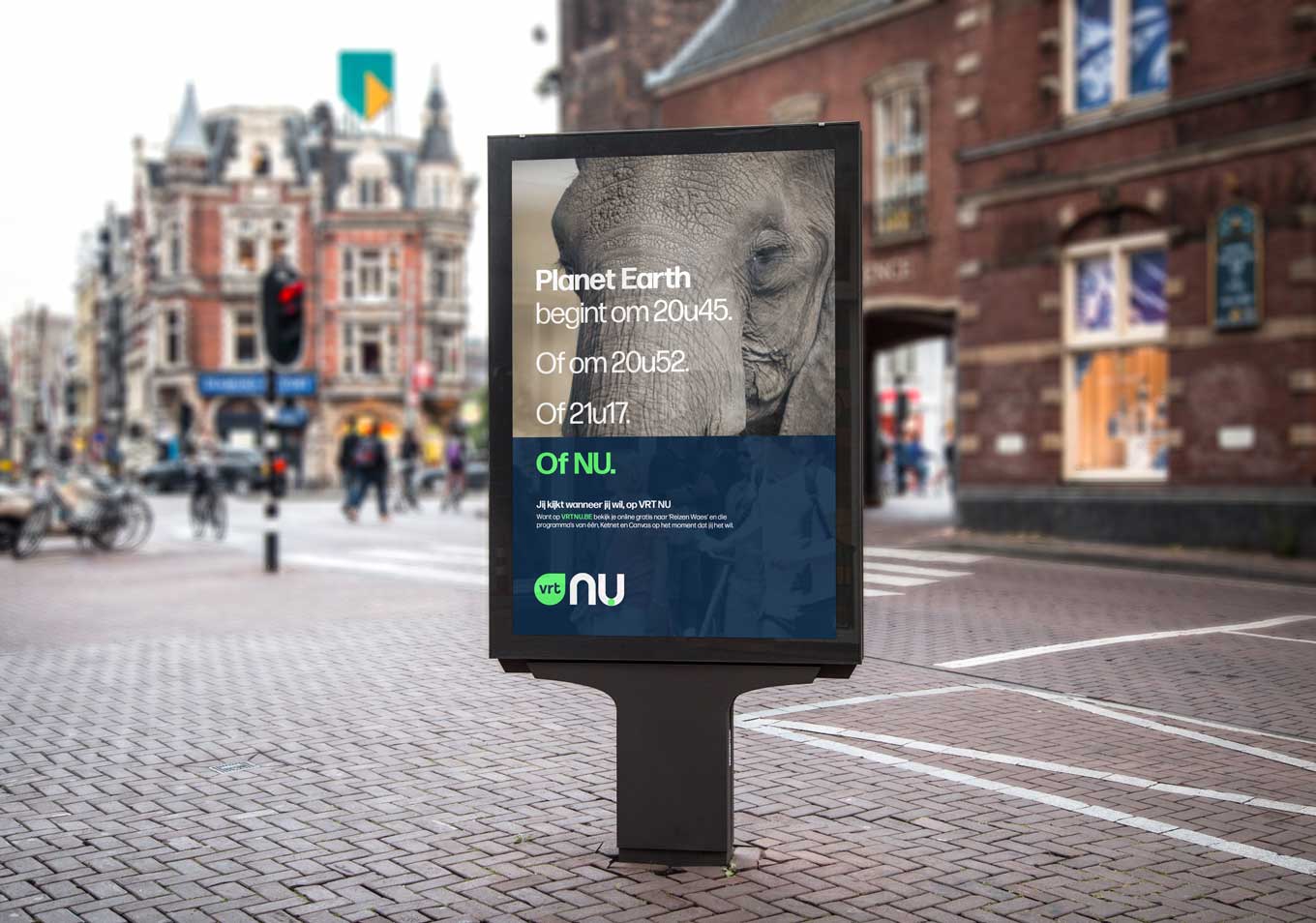 Lead identity designer Matti Jokipii explains that, upon discovering Forma DJR, the team found a lot of valuable information about the typeface and its history in
Forma is back
, Type Network's online brochure. As the design team started to experiment with the family, Today contacted
Ross
, who confessed that he had already been toying with the idea of adding more weights to the typeface. His plans included a Black weight, which was exactly what the VRT NWS identity needed.
Because their client VRT was the Black weight's very first customer, Today was in the enviable position of being able to closely follow its development. Not that there was a lot to comment on; as Jokipii observed, "DJR obviously knows what he is doing. During the design and engineering process, he constantly kept us up to date on his progress and shared plenty of in-progress iterations of the typeface. This proved very useful. Our design team and our client were able to test the typeface in real-life situations even before it was fully completed." Jokipii emphasizes that working with DJR was a pleasure. Communication was frictionless, he said; Ross had an open, straightforward attitude during the entire process and clearly prioritized delivering a product of the highest quality. Concludes Jokipii: "Forma DJR is solid and functional for news and information. It reflects quality and trust. It's fresh and ownable, with endless possibilities." As for the client, VRT, they couldn't be happier. They praise Today's choice of DJR's design as their new brand typeface: "Forma DJR has it all and Today made it come to life in our brand new visual identity for VRT NWS."
Like all DJR fonts, Forma DJR is available for print, web, applications, and ePub licensing. Webfonts may be tested free for thirty days. To stay current on all things DJR, subscribe to Type Network News, our occasional email newsletter featuring font releases, foundry happenings, type and design events, and more.
Bald Condensed, né Yves Peters, is a Belgian-based rock drummer known for his astute observations on the impact of letterforms in the contemporary culture-sphere. A prolific writer on typography, he has a singular knack for identifying the most obscure typefaces known to man.