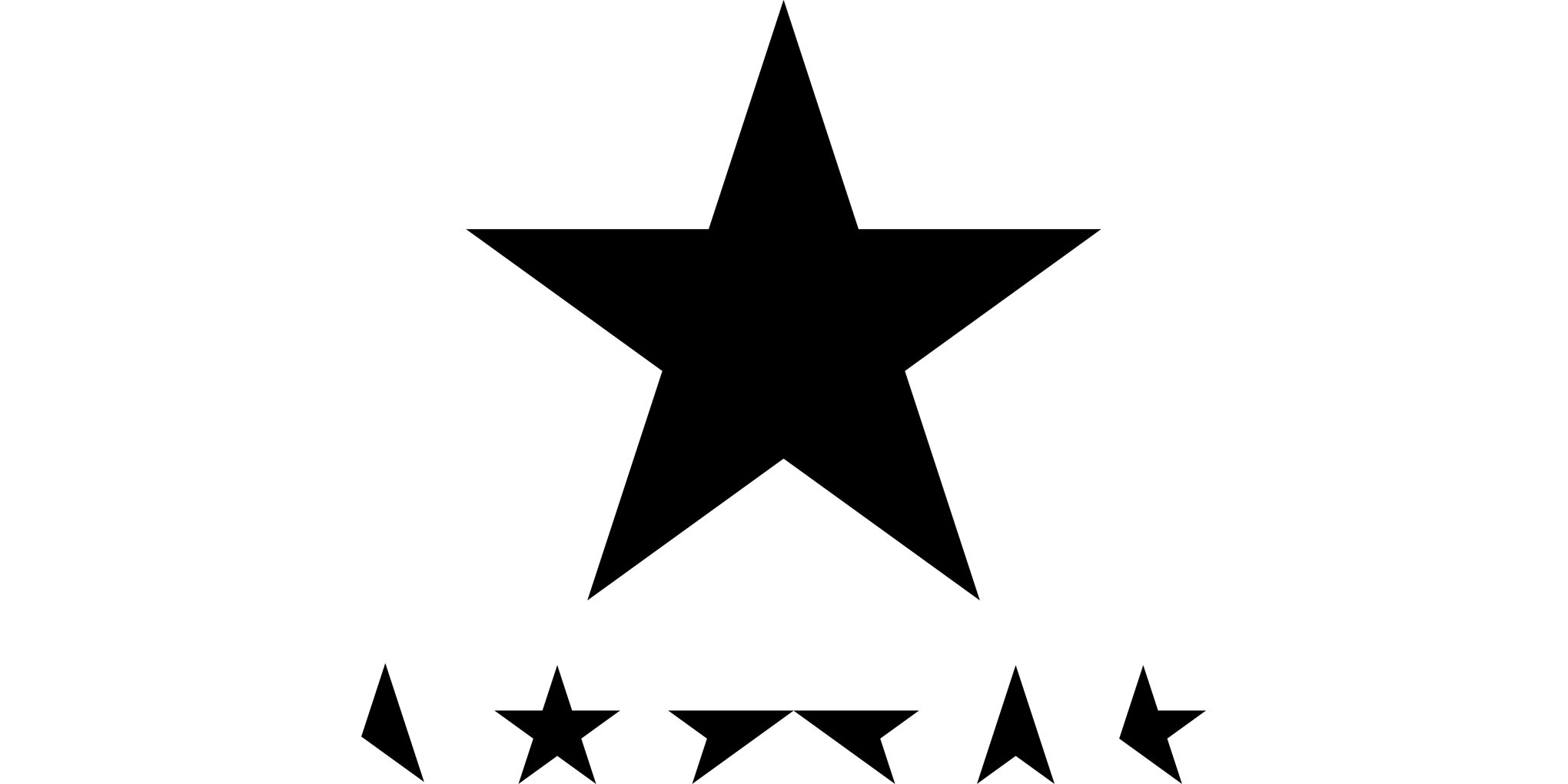 David Bowie's Blackstar wins Grammy for Best Recording Package
With all of the buzz surrounding the winners in the more popular categories at the 59th Annual Grammy Awards, you may have missed that Jonathan Barnbrook was honored for his collaboration with the late David Bowie.
Every single year after the Grammy Awards, I scroll down the seemingly endless list of categories (84!) to 64 and 65:
Best Recording Package
and
Best Boxed or Special Limited Edition Package.
Unlike the Oscars, which still don't have awards for film posters or title sequences, the Recording Academy recognizes excellence in album design. The visualization of music—whether as album covers, music videos, or online interactive experiences—is a fascinating and exciting field. Ever since this art form was single-handedly invented by the visionary
Alex Steinweiss
, it has spawned amazing work and legendary collaborations between artists. Shortly after debuting ScreenFonts more than ten years ago, my passion for music motivated me to start another series, My Type of Music, where I occasionally review record sleeves, typographic music videos, and so on. I also acquired the habit of providing an annual rundown of the nominated and winning designs at the Grammys; the fifty-ninth edition's top honorees are showcased below.
65. Best Recording Package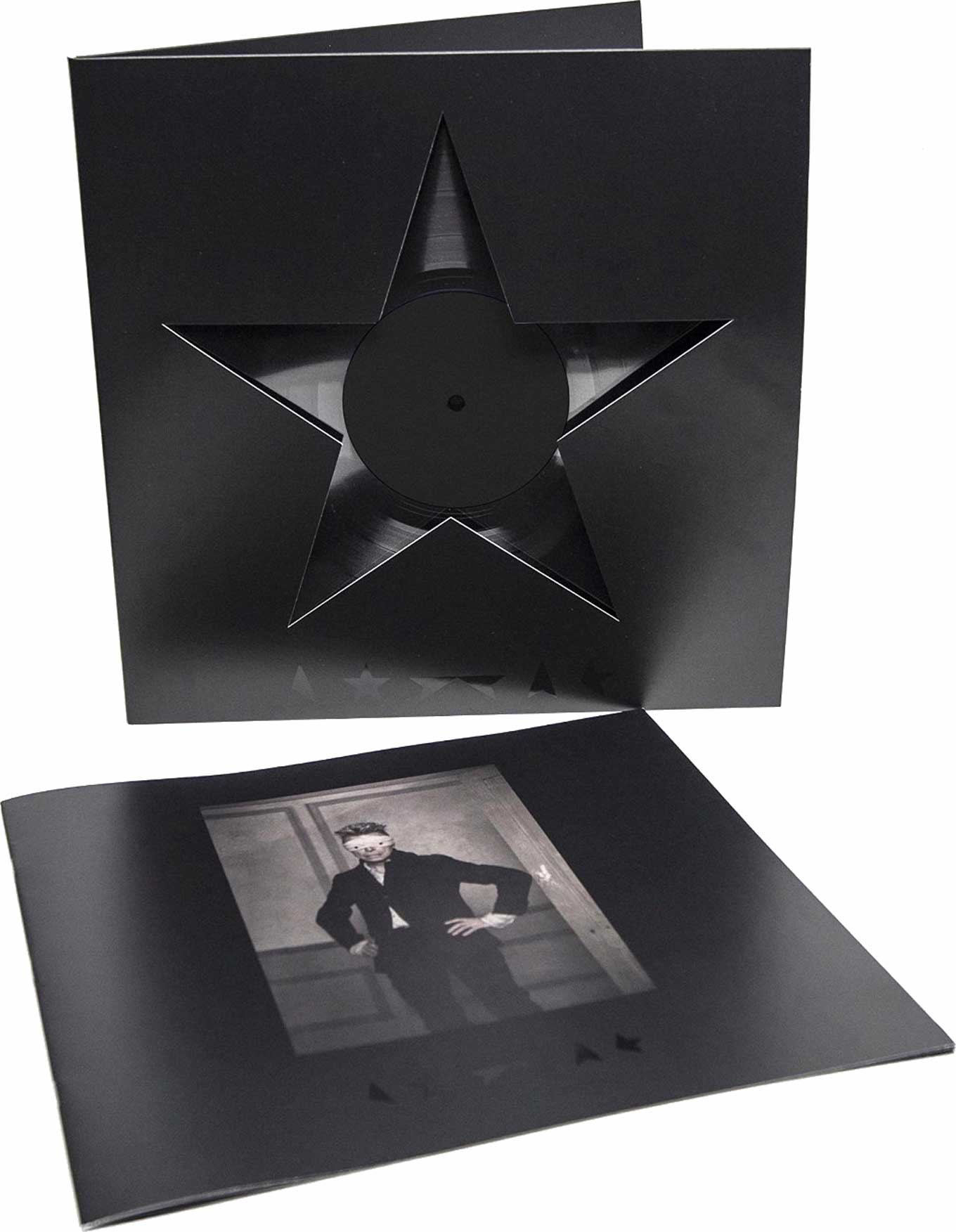 The fifteen years during which
Jonathan Barnbrook
designed the artwork for David Bowie's albums will go down as one of music history's signature collaborative periods. Just as Bowie was more than a musician, Barnbrook's highly conceptual design work often crosses the line into fine art. In the nineties, a string of unremarkable record sleeves—contrasting with the striking artwork from Bowie's early days—seemed to indicate that he had lost his way visually. Barnbrook's gorgeous, thought-provoking artwork for 2002's
Heathen
ushered in a glorious revival. A decade-long silence from 2004 to 2014 separated
Reality
and the controversial album cover for
The Next Day
. In
this interview with Creative Review
, Barnbrook details how the viral success of his deceptively simple yet brilliant high-concept solution for The Next Day led him to the Grammy-winning recording package for
★
. And it is far more than merely that—a superbly orchestrated campaign encompassing CD and vinyl packaging, online and physical advertising, graphic design, and video became a wonderful tribute to the icon that was David Bowie, who passed away two days after the album's release on his sixty-ninth birthday. The album turned out to be a parting gift to his fans. In this spirit of sharing, Barnbrook made the
album artwork and open-source typeface
freely available under a
Creative Commons license
. This allowed fans to express their grief and gratitude by using and remixing elements to create their tributes to Bowie, without having to worry about copyright infringement.
It could be argued that the nominated album artwork for Rihanna's Anti employs a similarly minimalist approach. However, simply reproducing the beautiful paintings by
Roy Nachum
is not exactly adventurous, and it hardly "changes the history of album art," as her promotional team claims.
This article on Digital Spy
boasts that it uncovers eight secrets in Rihanna's Anti album artwork. Meh.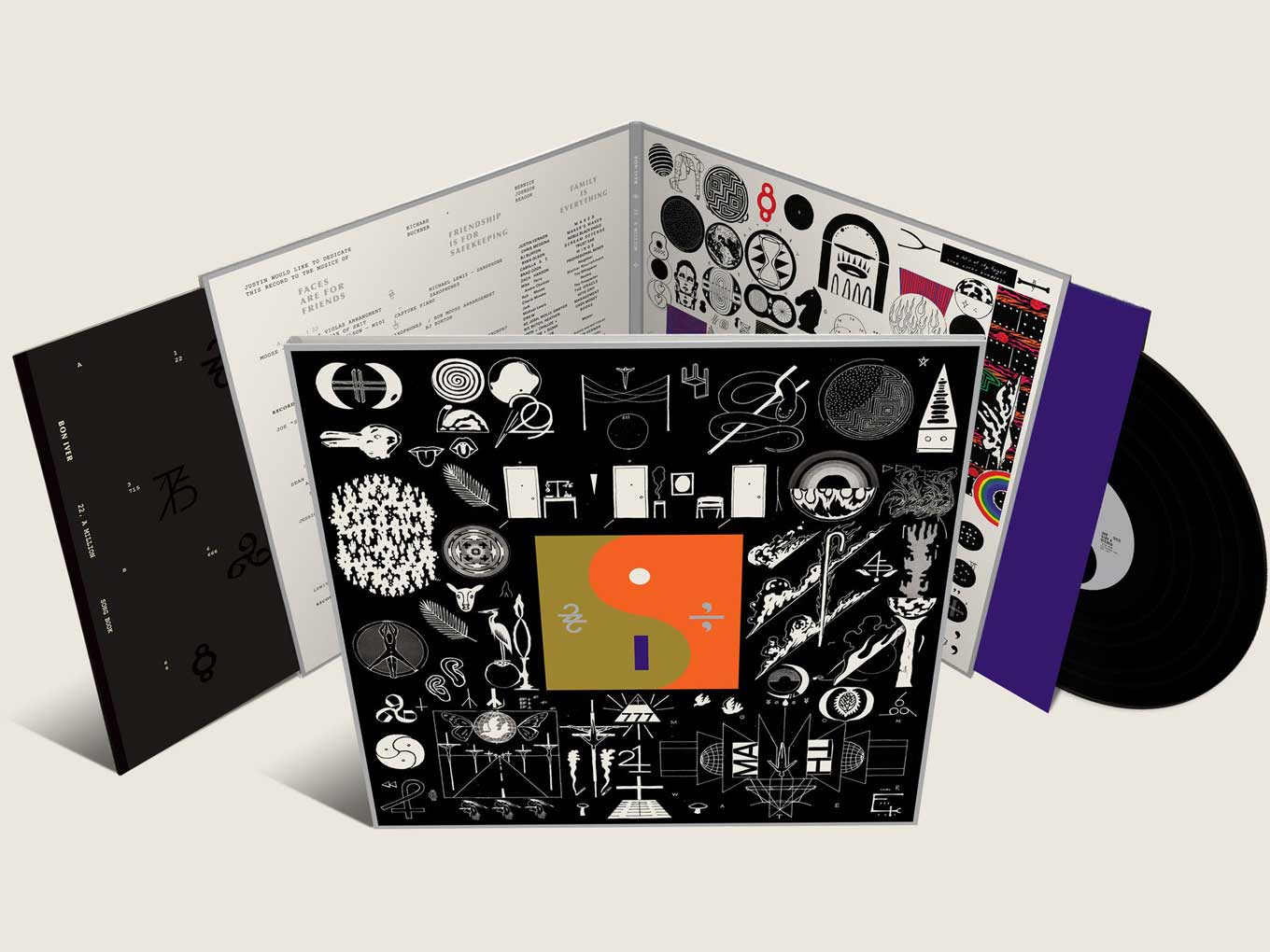 I'm more in favor of an artist taking the reins and also doing the art direction.
Eric Timothy Carlson
explains his artwork for Bon Iver's 22, A Million in an interview on
The Gradient
, the Walker Art Center's blog. The iconography and typography create a frantic yet harmonious
Gesamtkunstwerk
that deftly translates Bon Iver's mesmerizing music into visual art.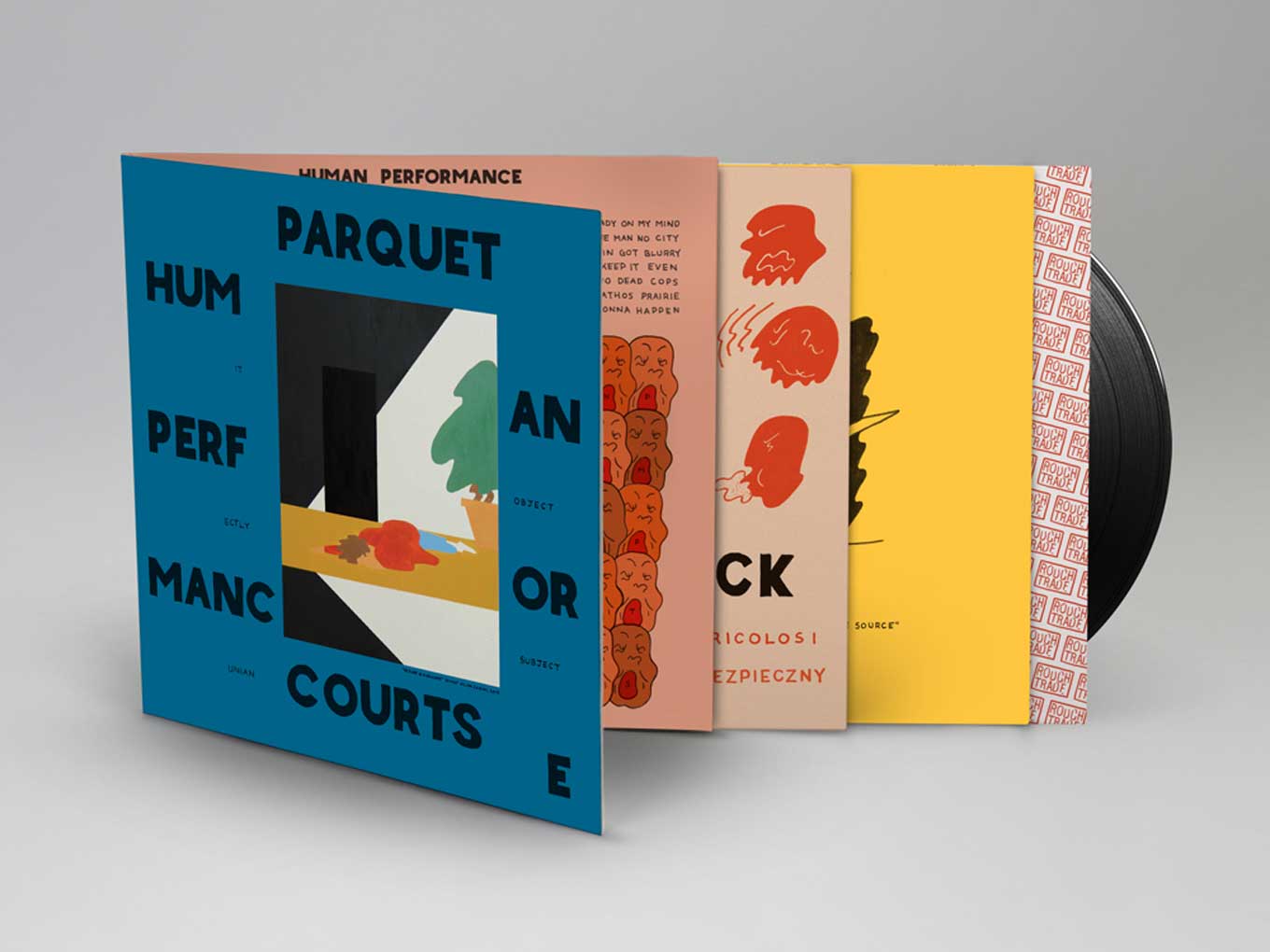 Sometimes musician and visual artist are one and the same. The front man of Parquet Courts, Andrew Savage, studied painting at the University of North Texas. He has handled most of the band's iconography since their inception and has created the artwork for all of their albums.
In this interview on Nothing Major
, Savage talks about, among other things, the handmade aesthetic of his record covers. The Pop Art influences and the deconstructed typography make the colorful record sleeve for Human Performance memorable.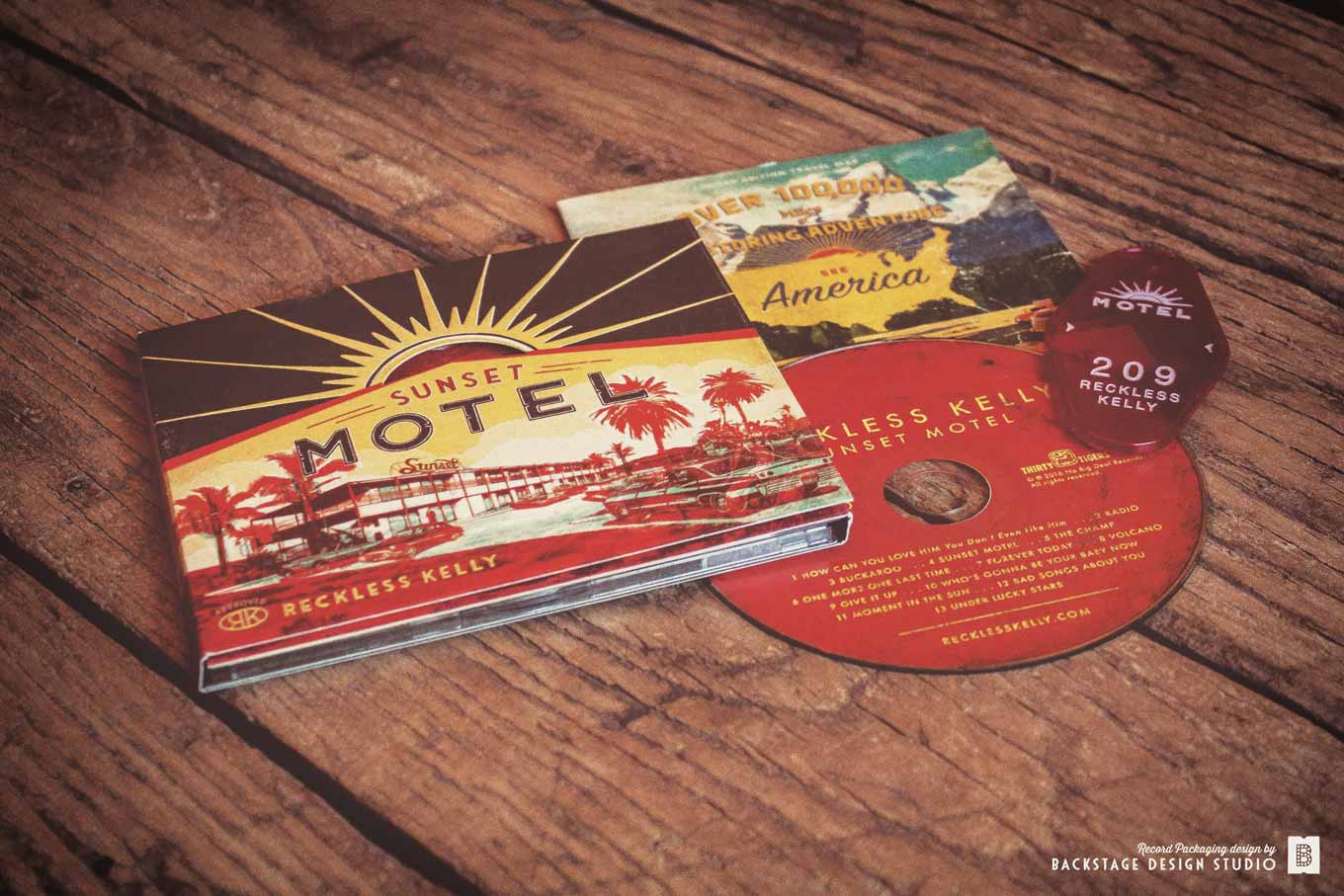 The Dodds sisters, from
Backstage Design Studio
in Brookesmith, Central Texas, have been nominated for Grammy Awards for four out of the last five years. They won in 2013 for their work on Reckless Kelly's
Long Night Moon
, and last year for
Still The King: Celebrating the Music of Bob Willis and His Texas Playboys
by country music group
Asleep at the Wheel
. Their music packaging work is detailed, involved, and always perfectly executed, often with features like special inks and intricately constructed CD boxes. The package for Sunset Motel includes a red plastic viewer that reveals hidden art. Although I understand that the Dodds sisters' art is rooted (pardon the pun) in roots music, I have a problem with nostalgia in general. It all looks very beautiful and comforting, but is stuck in the past. Nostalgic design brings nothing new to the table and doesn't advance the field. I prefer graphic design and typography that either reimagines the past to create something contemporary, or bravely looks toward the future and doesn't hesitate to take risks.
66. Best Boxed or Special Limited Edition Package
Given the shrinking market for physical music sales, the need to stand out means there is very little distinction between the nominees and winner in the "regular"
Best Recording Package
category and those from the
Best Boxed or Special Limited Edition Package.
I'm including the honorees in the latter category for good measure. Enjoy the eye candy.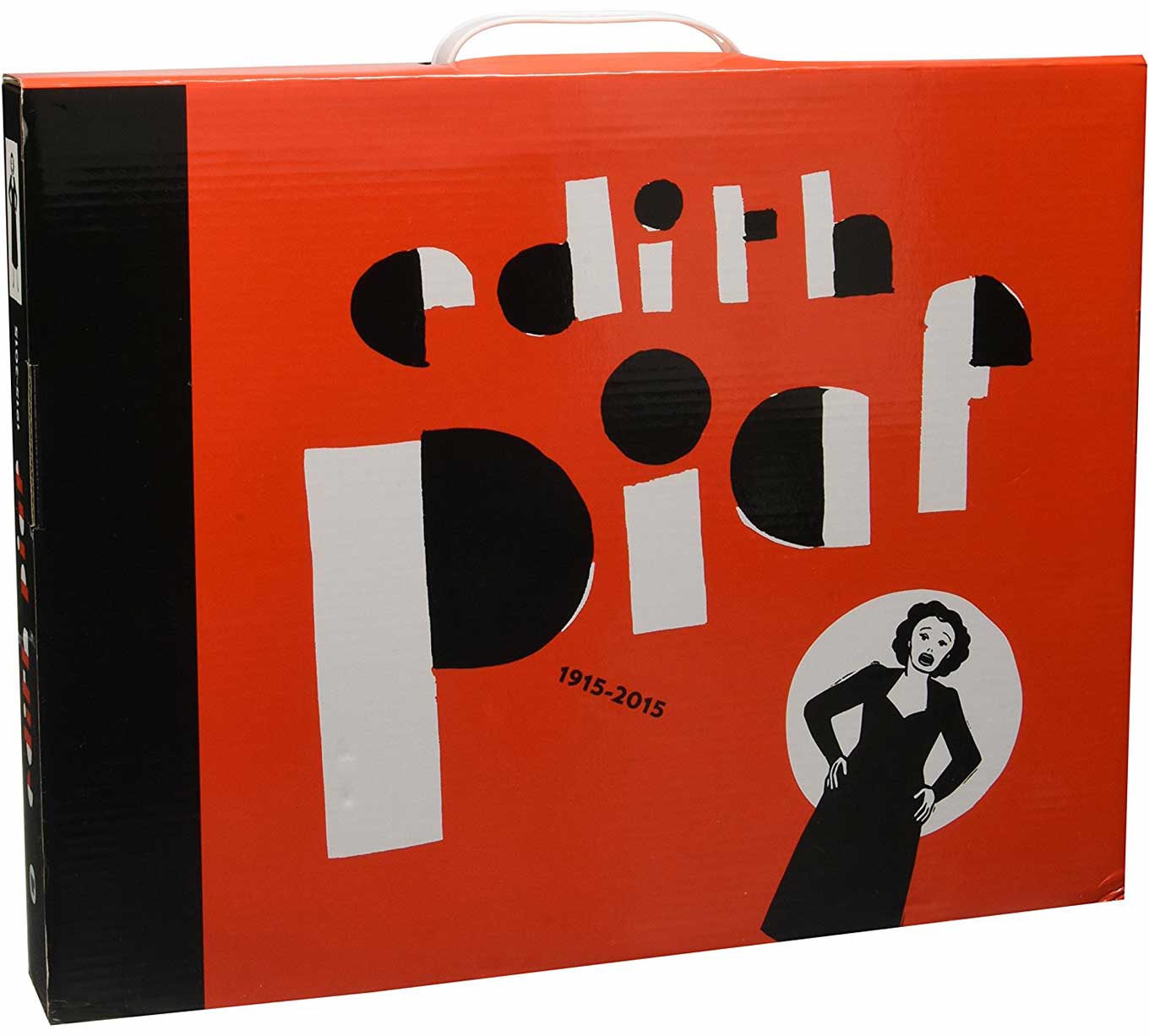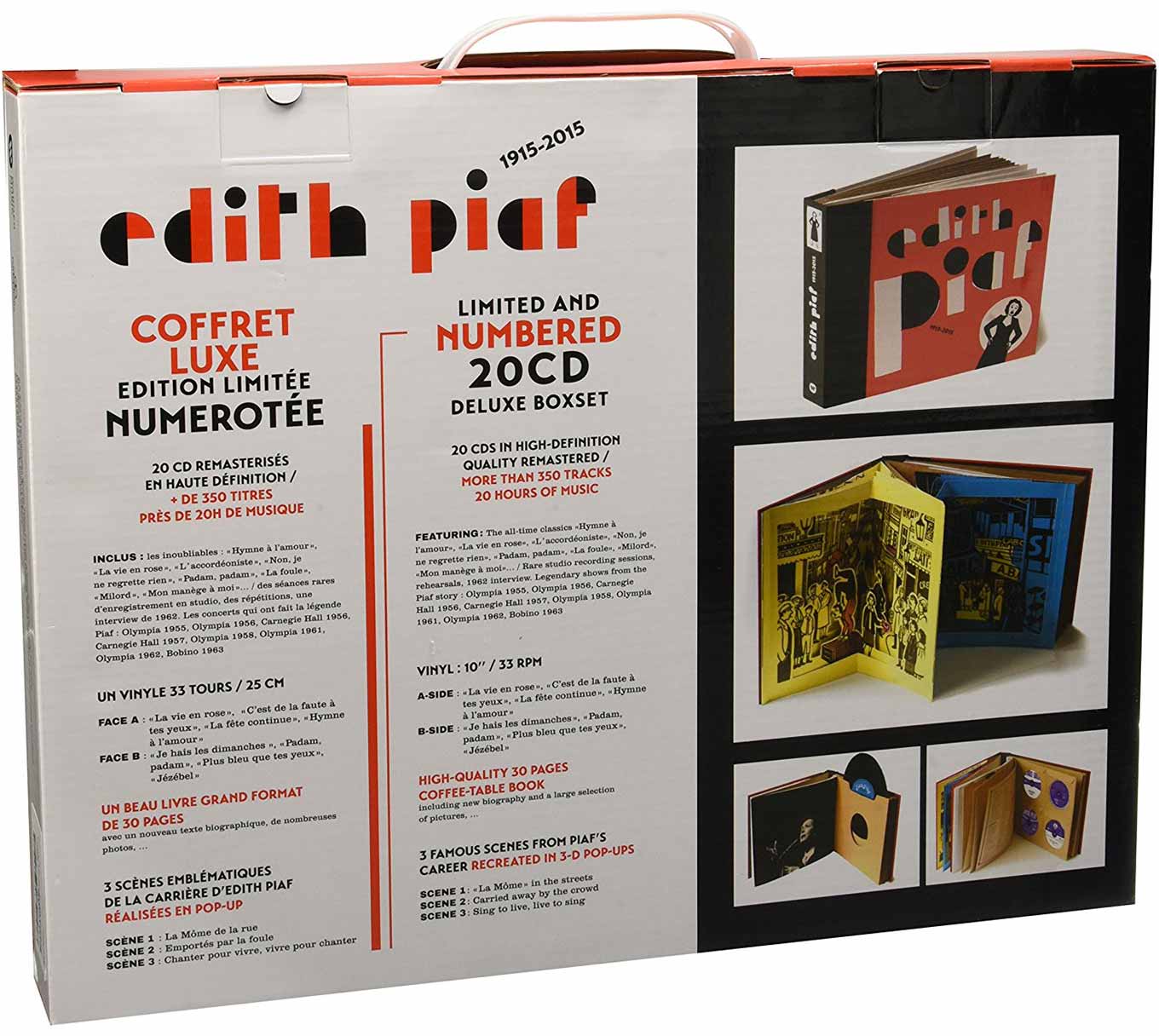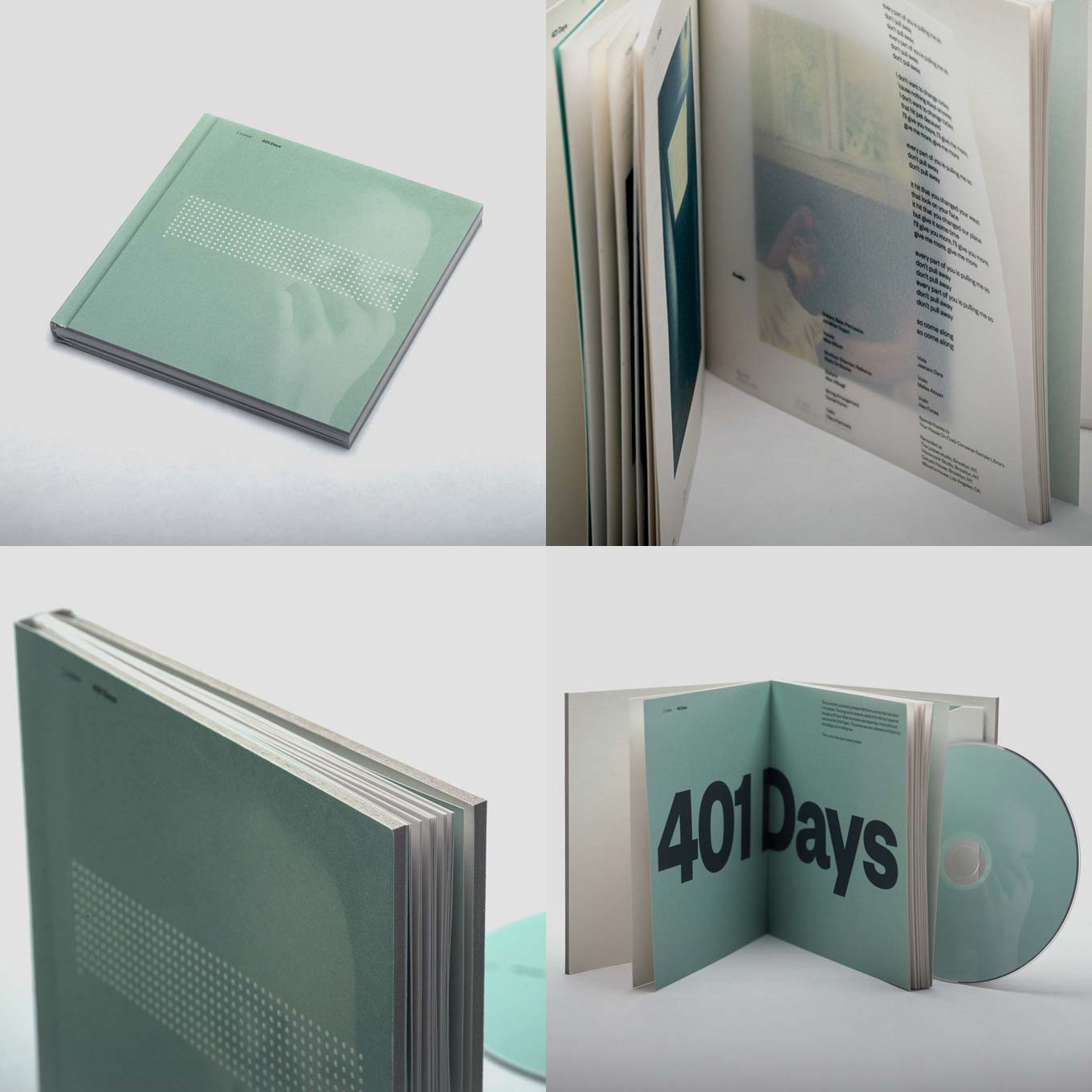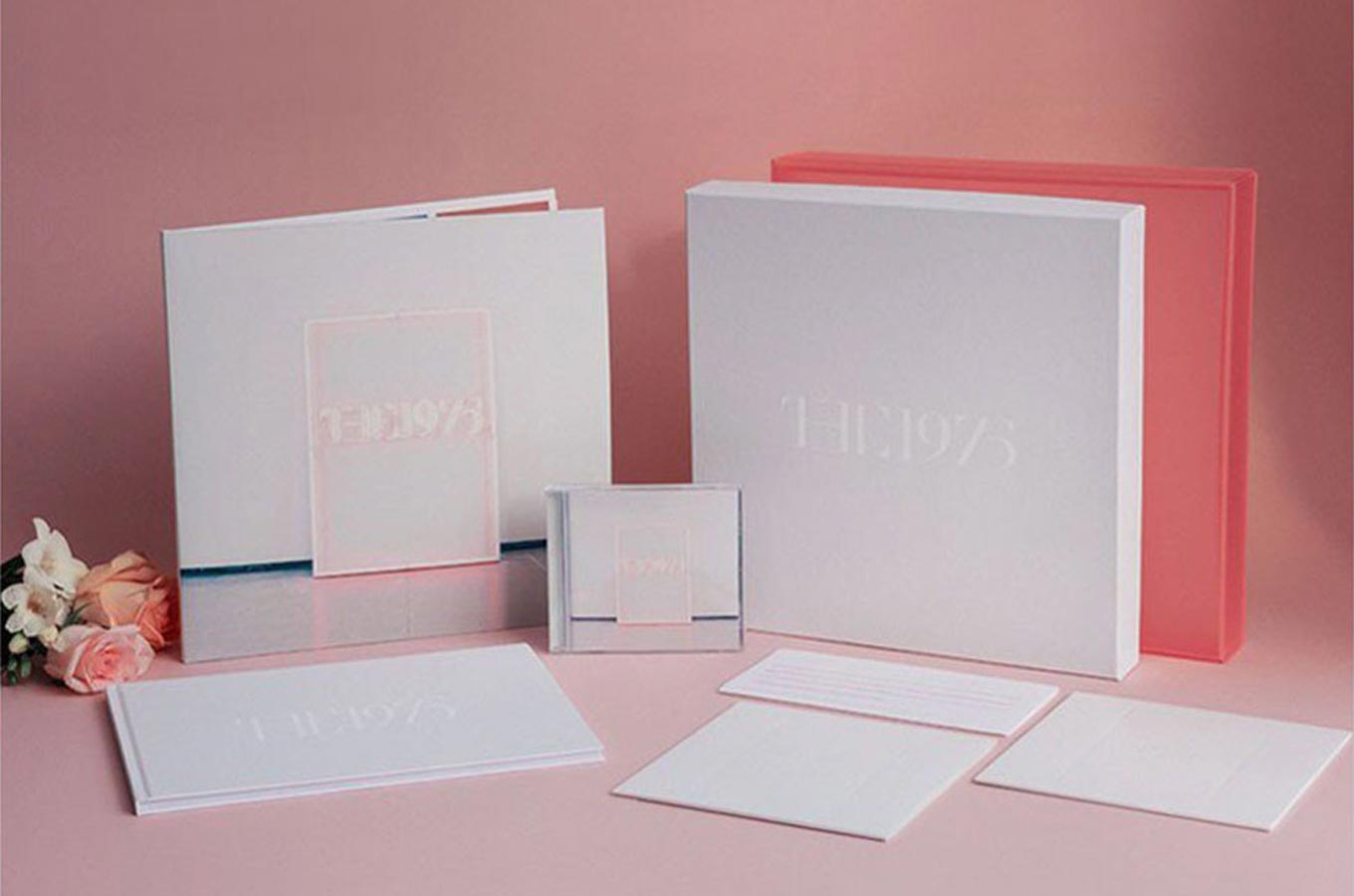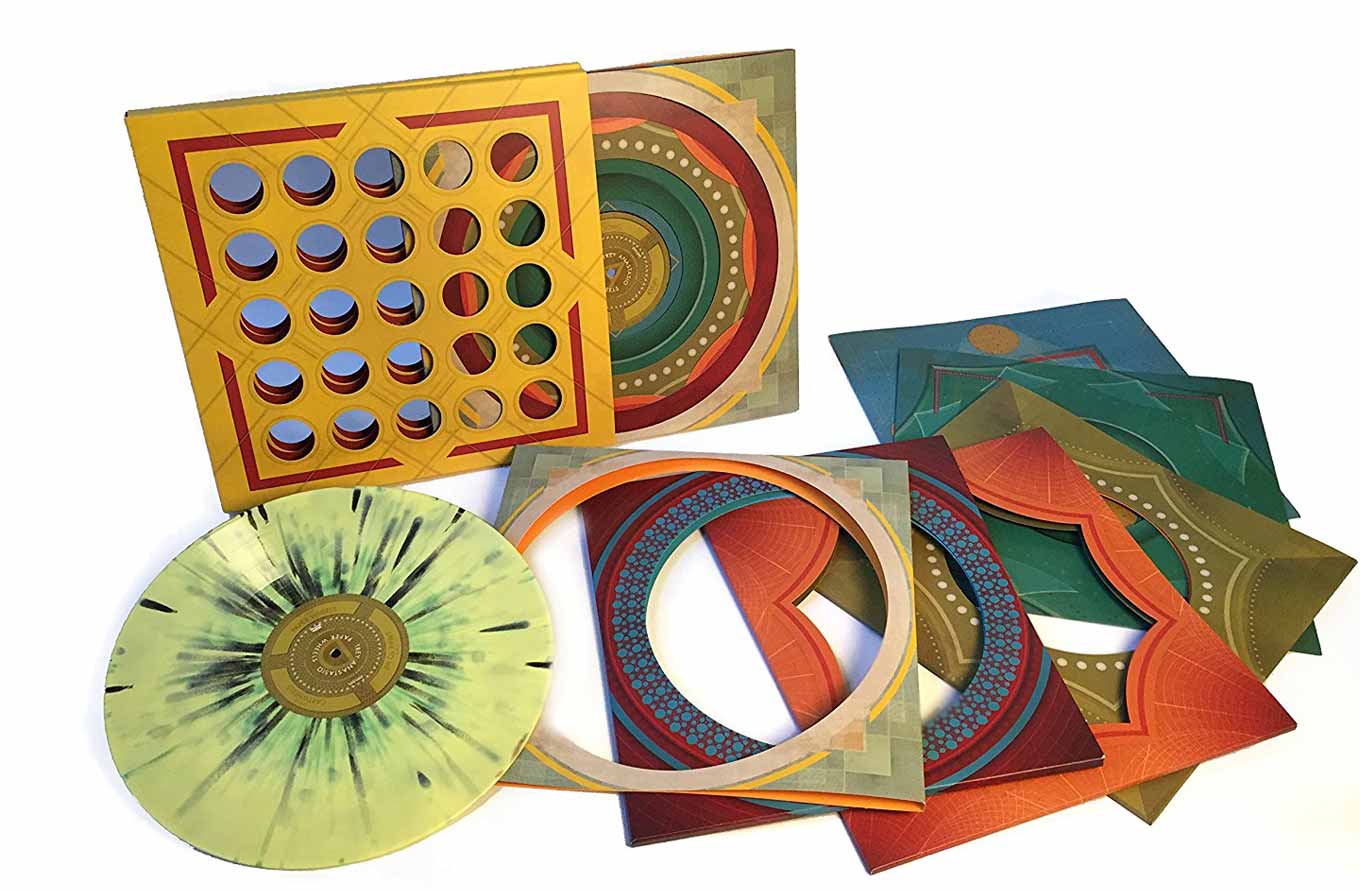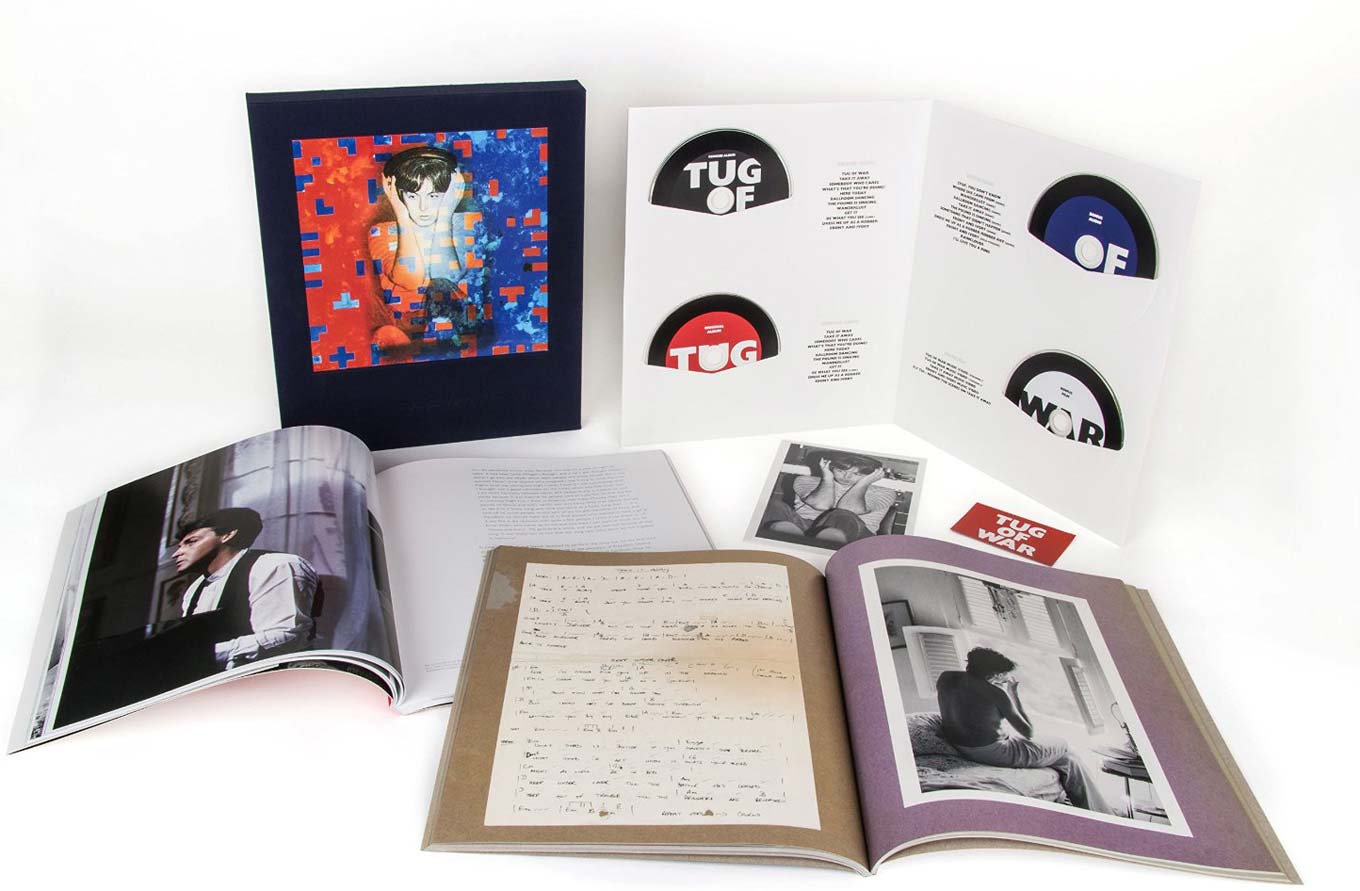 Bald Condensed, né Yves Peters, is a Belgian-based rock drummer known for his astute observations on the impact of letterforms in the contemporary culture-sphere. A prolific writer on typography, he has a singular knack for identifying the most obscure typefaces known to man.