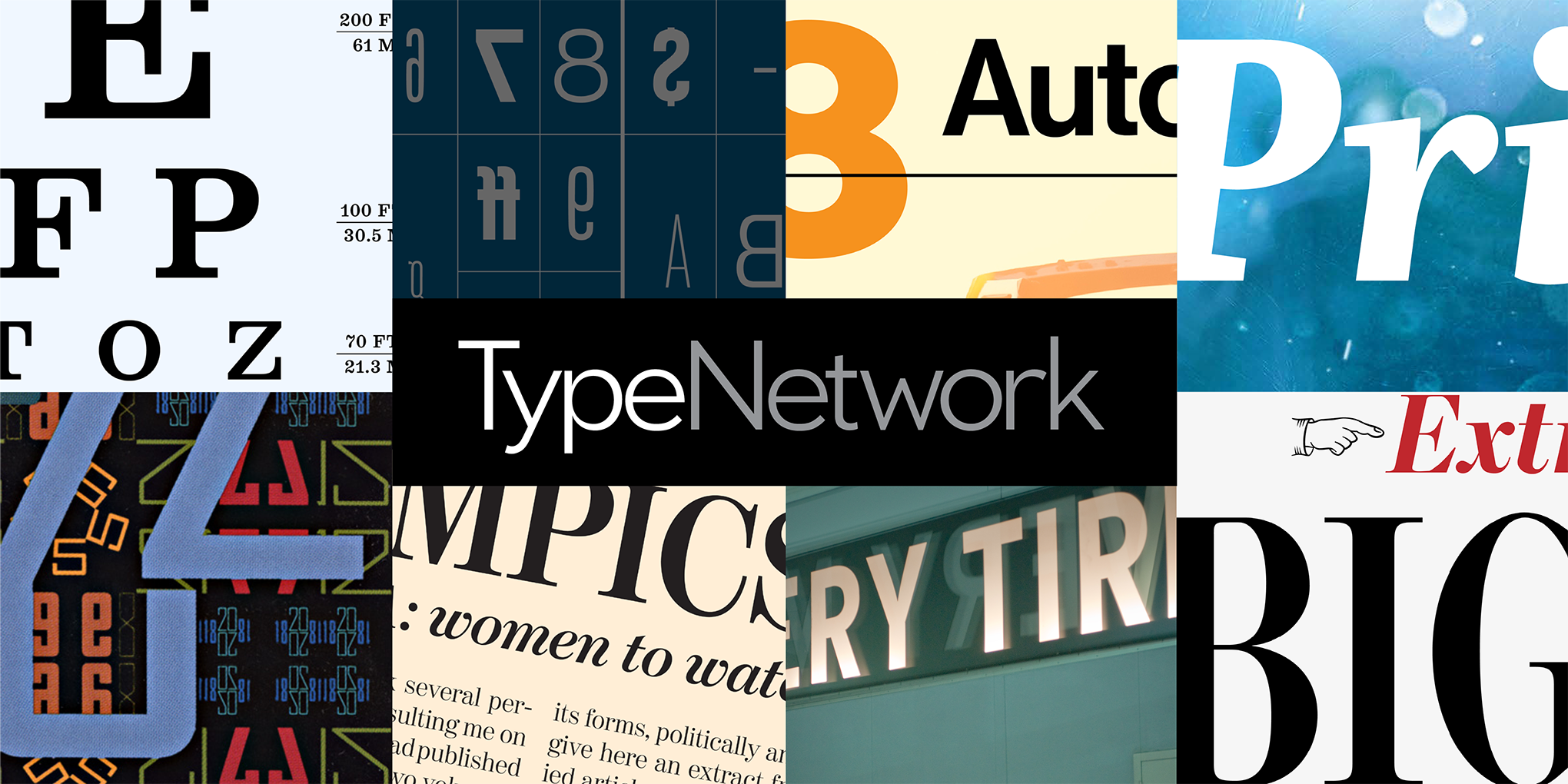 Font Bureau and partners launch Type Network
Big changes are happening at Font Bureau. The independent type company is refocusing its brand and collaborating with new foundry partners on a major initiative. Together, they have launched
Type Network
.
Like most independent foundries, Font Bureau likes designing type. But the type world has become so much bigger than it was when Font Bureau was founded in 1989, and the expectations and demands much greater. Webfonts, globalization, and the increased frequency of new designs called for a different kind of organization—a collaboration by a diverse group passionate about quality, creativity, innovation, and telling stories through type. An organization like the one found in Type Network. Type Network is privately owned and operated by type designers and a management team devoted to the type business. Its new site is a destination for professional users, featuring a varied catalog of expansive typeface families and licensing options for desktop, webfonts, apps, and more. Type Network was created to serve everyone from individual designers to large corporations. "Type Network's web developers, editors, marketing experts, and business group have together envisioned and made a font site for the 21st century," said Sam Berlow, president of Type Network. "We have built a site designed for type users to shop; where type designers can present not only their products, but also their stories." With this move, Font Bureau, as a foundry, will focus primarily on type design and custom services. The company's font licensing business, font development activities, and retail shop will live on Type Network.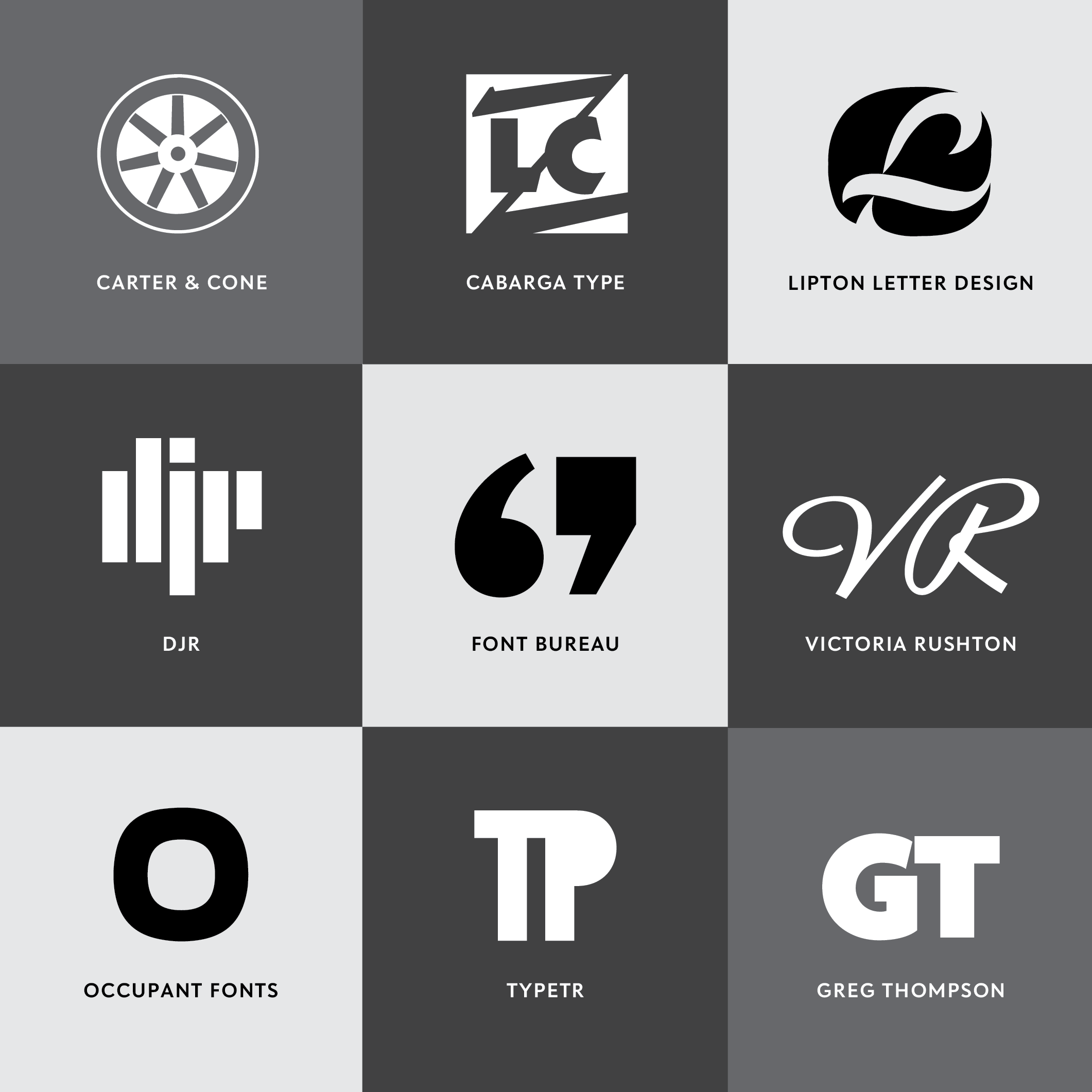 Longtime Font Bureau partners like Carter & Cone, Petr van Blokland, DJR (David Jonathan Ross), Cyrus Highsmith, Richard Lipton, Cabarga Type, Victoria Rushton, and Greg Thompson are also joining Type Network as their own brands. "With our partners at Type Network, Font Bureau's goal is to be the destination for designers of all kinds who want the best fonts—offered directly by type designers," said David Berlow, founder of the Font Bureau and a partner in the new endeavor. It's a challenging, exciting time for type makers, with a world of ever-expanding typographic opportunities available to designers. Just as Font Bureau has been at the forefront of digital type since the foundry debuted more than 25 years ago, the entire team is looking forward to the future. "We're delighted to be part of a new era in the history of type," said Berlow. "Type Network is all part of the next thing: an exploration of the combinatorial explosion of possibilities for typography and its use."
Typefaces in banner graphic, clockwise from left to right: Belizio (David Berlow), Titling Gothic FB (Berlow), Neue Haas Grotesk (Christian Schwartz), Whitman (Kent Lew), Escrow (Cyrus Highsmith), Interstate (Tobias Frere-Jones), Moderno FB (Berlow), and Agency FB (Berlow).