TN's 19th and 20th variable fonts are Blaze Type's Sigurd and Massilia
Inspired by antique forms and enabled by modern technologies, Blaze Type's Sigurd and Massilia VFs offer two completely different styles. (And somehow look great together.) In this interview, type designer Matthieu Salvaggio tells us why optical size is his favorite axis, how his design and engineering process has changed since joining TN, and why Blaze fonts always include ß and ð.
Lucas Czarnecki: How do you decide which typefaces to convert into variable fonts? Why did you convert Sigurd and Massilia?
Matthieu Salvaggio: So long as there are multiple styles in a typeface, we design it as a variable font. I strongly believe in giving designers as many possibilities as we can with our fonts. For example, anytime we design a typeface, we usually add a lot of alternate glyphs to give designers different options within the same font. I view variable fonts similarly. For a designer, moving beyond the preconstructed font design space to discover the exact weight, width, and slant you need is an amazing experience.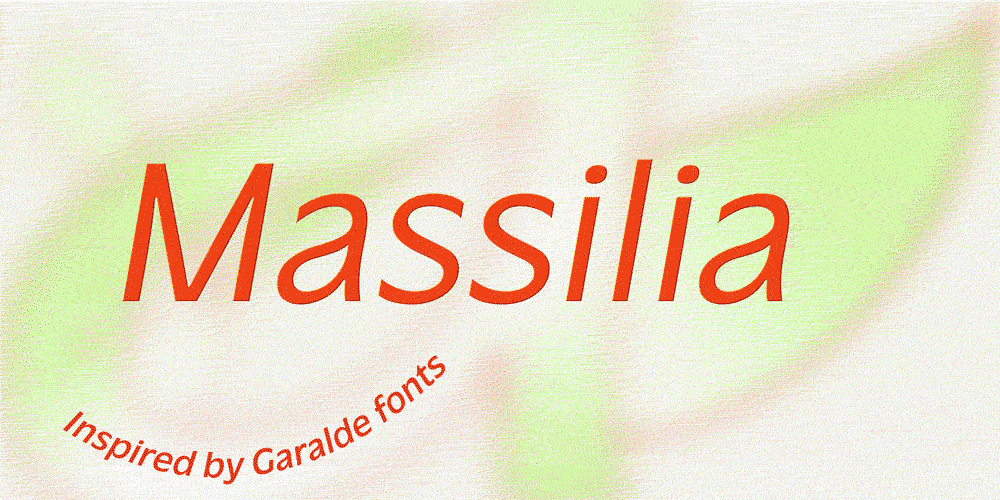 LC: What is your method for picking and designing the axes for your variable fonts? What is your goal?
MS: To me there's a certain "canon" of axes in variable fonts. It would be: Weight (wght), Width (wdth), Slant (slnt), and Optical size (opsz). Slant and not Italic because Slant gives the option to choose a certain angle whereas Italic has fewer options and goes from zero (upright) to one (italic). These axes are present in most of our families. 
Thanks to the way fonts are designed, the VFs are usually separated between Upright and Italic (this is mainly true for serif files). But, in Sigurd for example, everything is in a single file, so you can go from Upright to super Slanted and it looks close to a true Italic. 
The Optical size is one of my favorite axes. When you use a variable font in a web design environment, or in certain Adobe applications, and have this axis enabled, changing your font size will automatically change the style of the variable font. It's a reminder that back when type designers were making hot metal fonts, many different font styles were designed for specific sizes. Optical size gives us this option again, allowing designers to dial in the perfect font for the perfect size. 
My goal is rather simple: I like the idea of designers having as many possibilities and choices in their design as possible.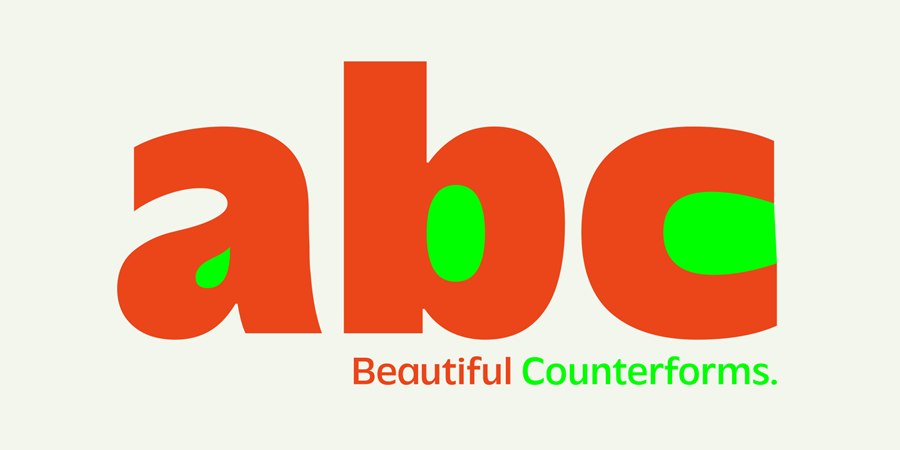 LC: Both Sigurd and Massilia were inspired by historical letterforms: How do you keep historical authenticity while using the latest variable font technology?
MS: Massilia is a revival of Roger Excoffon's Antique Olive, based essentially on the Nord style. As with any revival, I work from a mental image of the font family, not a literal picture. This gives us more room for interpretation and helps us avoid mere duplicata. In that manner, the designs we create are quite new. 
Variable technology allows us to go beyond what was once a cold, post-melted font. Similar to how the OTF format allows us to include an extraordinary number of glyphs, scripts, and features into a single font file, variable fonts give us countless more possibilities. 
The authenticity remains in the glyph shapes, the inspiration, the coherence within the font, the glyphs and their relation to each other. The design space itself is a territory to be expanded, whether it be across weight, width, or optical size.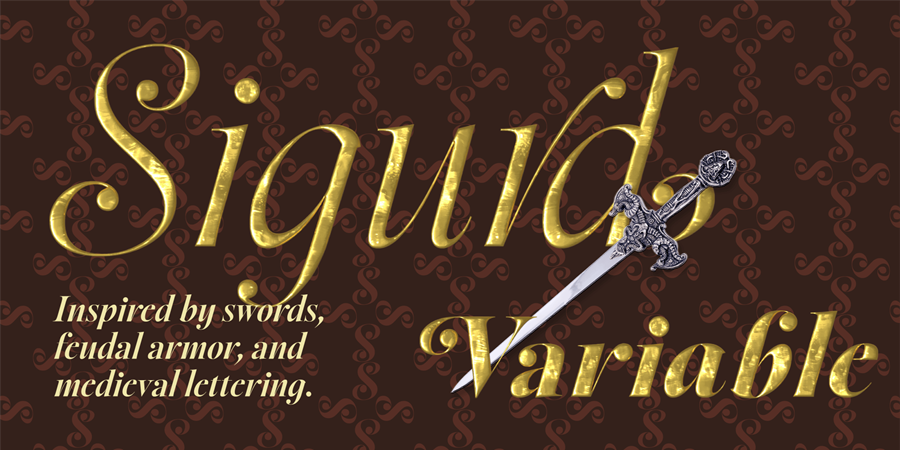 LC: Broad language support is important to Blaze Type. Can you describe the additional challenges of supporting so many languages? Why do you take the time to support so many languages?
MS: We want our fonts to be accessible and useful to as many people as possible. Of course, this means a great amount of work not only in designing but also in checking whether everything is readable and coherent. Not to mention the kerning, which sometimes surprises you (glyphs with a caron diacritic usually have a behavior on their own!). It's a rather complex process. 
It's also one of the more interesting areas for a type designer, since it pushes us outside our comfort zone. Some glyphs are not used in our own language but are so beautiful and fascinating to design; I love drawing ß and ð, for example. 
As a matter of fact, one of the goals we have in the coming years is to expand our previously-released families to support more languages; furthermore, collaborating with other designers and foundries around the world to add multi-script options would be an amazing adventure.

LC: Can you describe the process of preparing a VF for release on Type Network? Is it different or special, compared to other retailers?
MS: Working with Type Network has taught us so much in relation to type design and font engineering, especially in the variable font department. Now, we implement this complex process in all our work: Whether it be custom work or experimental fonts we design for fun, we go through a process informed by TN's feedback. 
Preparing a variable font for release—especially with Type Network—means checking a wide variety of technical boxes so the variable font displays properly, has no interpolation issues, no visual bugs, or anything else wrong. It means refining the font until we're delivering something as close to technical perfection as possible. 
What's also amazing is the evolution of variable font technology and how it is being used in software, browsers, etc. It's an ongoing learning process, and it's awesome. 

LC: What is next for you and Blaze Type?
MS: Well, in October we'll be at Adobe MAX, talking about variable fonts. I for one am very excited to be there. It's the first time I'm visiting the USA: A real childhood dream come true! 
We are also releasing a number of different font families this year with Blaze Type and Blaze Box (our display face collection). More fonts are being prepared to release on Type Network, and some of our catalog is going to be available on Adobe Fonts, too. 
I'm very excited about a few other projects… We've been working on a "how to" book about type design and some book specimens. We're also about to start live-streaming our process on Twitch! So many things are coming up; so many amazing collaborations are on the way. I would have never thought five years ago that we would be doing things like that today. And I am so grateful and so excited for the future.
All
Blaze Type
fonts are available for print, web, applications, and ePub licensing. Webfonts may be tested free for thirty days; desktop trials are available upon request. To stay current on all things Blaze Type, subscribe to
Type Network News
, our email newsletter featuring font analysis, designer profiles, type and design events, and more.