Coffee Company: Using historical research to enhance hand-lettering
Sometimes a project calls out for something uniquely made for a special composition, allowing the designer to draw the most elegant shapes, create ideal connections, and add flourishes, all in the context of a single, site-specific lettering piece.
This was the case in the collaboration between
Coffeecompany
,
Amsterdam Signpainters
, and foundry partner Retype.
Born of its founders' love for artisanal coffee, the Coffeecompany opened its first Amsterdam location in 1996. In the years that followed, the once-fledgling company conquered the Dutch city, eventually opening thirty-five additional locations across the Netherlands. Jasper Uhlenbusch, brand director and green-coffee buyer at Coffeecompany, approached Amsterdam Signpainters to paint "Sinds 1996" (translation: Since 1996) on their affiliates' shop windows by hand. His idea was to use the authentic curly letter adorning the windows of Amsterdam's famous "brown bars" to celebrate the company's twentieth anniversary.
Service: Custom licensing and consulting
Partners: Retype in collaboration with Coffeecompany
Date: 2016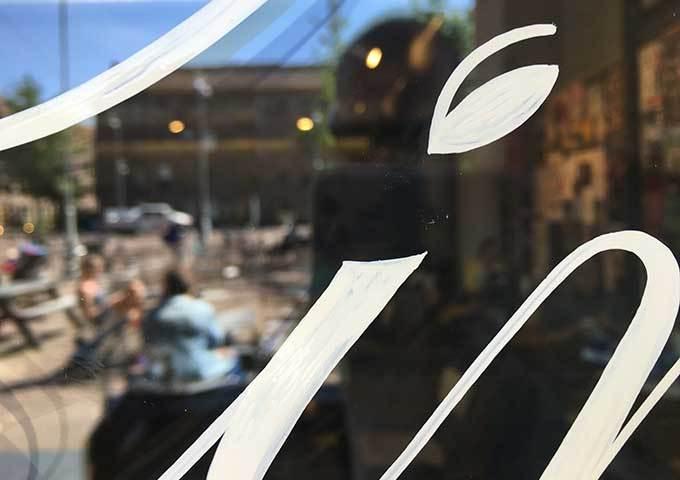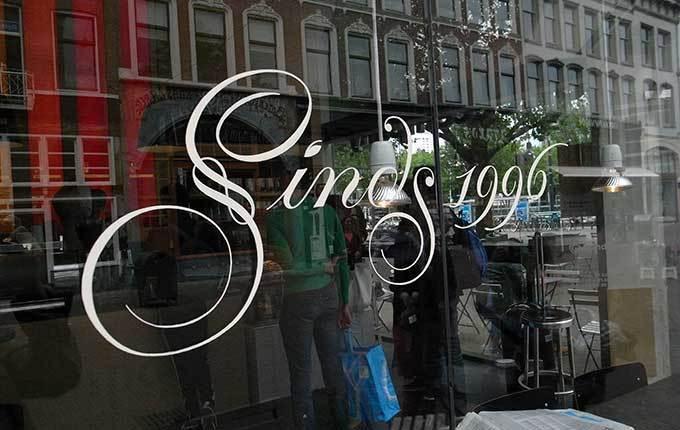 Whenever Amsterdam Signpainters are commissioned to work in this intricate and complex lettering style, they contact Retype's Ramiro Espinoza. The Argentinian-born type and editorial designer either custom draws the lettering or advises them on their own design. Espinoza is known for his research into Dutch vernacular lettering styles and is an authority in the style; he is the author of the book The Curly Letter of Amsterdam, and revived the idiosyncratic lettering as a digital typeface.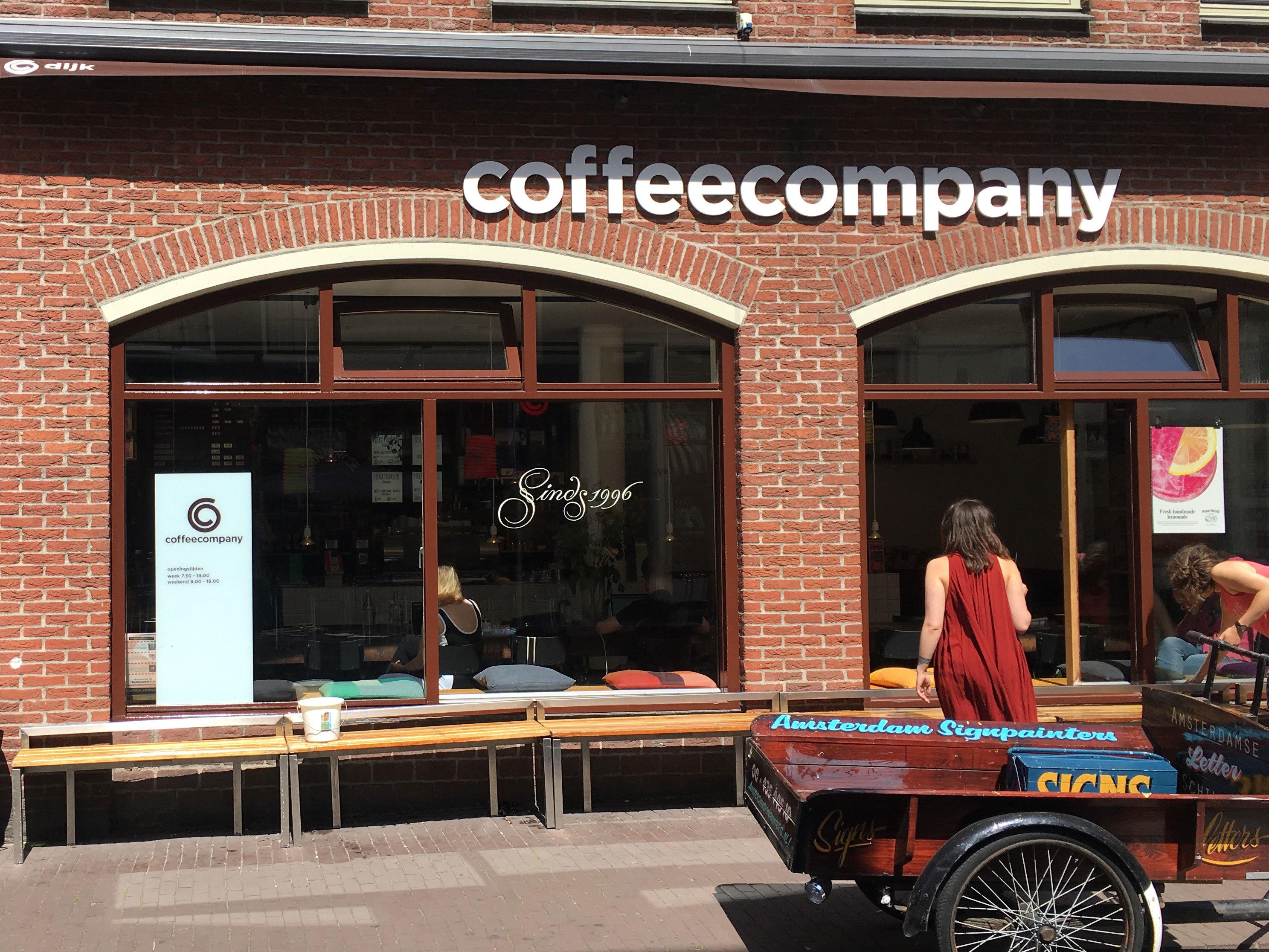 Because the windows had to be applied by hand in thirty-six different locations throughout the Netherlands, the Amsterdam Signpainters enlisted the help of fellow artists Martijn Krabman, Tim Braakman, and Ruben Ooms. The seven-member team completed the job in only three days, so that all Coffeecompany outlets could celebrate the company's milestone together with the beautiful and appropriate design from Retype adorning their windows.
Among our foundry partners are many skilled letterers, ready to make any word or phrase shine in any context. Contact us to see how they can help.
Retype is an independent type foundry created in 2007 and based in The Hague. Ramiro Espinoza runs the foundry in close collaboration with his partner, Paula Mastrangelo.
Learn more